Donald 'Gus' Goward was born on the 22nd of January 1931 in Worthing, on Bruce Avenue.
Inspired by several family members who were serving in the Navy, Gus signed up to TS Vanguard Sea Cadets at the tender age of 12.
Growing up in WWII and Serving in the Korean War
Gus attended meetings twice a week, participated in parades and took exams which made him a Leading Seaman. Whilst at Worthing High School, Gus expressed an interest in becoming an Engineering Officer and so took a service examination at the Town Hall in Portsmouth. The results were published in the London Gazette, announcing that he had passed sufficiently to join the Navy as a Stoker. At 14 years of age, during his school holidays, Gus recalls going "down with a small group of people to Portsmouth" to join a Destroyer, the HMS Cadiz, which "was just built".
Gus shared, "It was almost a full crew, but where they were short of men, they put cadets in, so I was down there on that for a fortnight. You learnt a lot! The first thing that they said to us when we got on there was 'Now, if this boat sinks, what you've got to do is you've got to jump off and swim to a lifeboat'. So they lowered the boats, and I had to be able to swim 25 yards with my trousers on and get in it and get the oars going – and we had to pass that as a safety check.  After that, we had to do the work of Sailors to make up the numbers. The war (WWII) was still on, but it was close to finishing. The thing that troubled me was that I was seasick, which was awful. I pondered what to do, but eventually, I made a decision that I wouldn't do that (continue with the Navy)".
Instead, Gus took on a five-year apprentice with motor retailer Caffyns to become a mechanic. When it came to completing the compulsory National Service, it was a natural move for Gus to join REME. At this time, Great Britain was supporting South Korea in the Korean War (1950 – 1953). At just 21 years old, Gus began his training to become a Corporal and was stationed in Warminster, Salisbury Plain. Gus said, "it looked as though the whole place was going to collapse but it didn't and mainly because the atomic bomb came along and people thought, it's all very well to win a war with an atomic bomb, but you haven't got anything left to fight for if it's gone".
To support the war efforts, Gus worked on key motor repairs, kept the men in line and helped to keep the lifeline of ammunition traders going back and forth from the UK to Korea open.
Living at Care for Veterans
After a series of unfortunate health conditions, including a heart bypass and prostrate trouble, Gus received a recommendation for Care for Veterans from a fellow veteran at his cricket club. The exceptional standard of care is a big reason why Gus enjoys living at Care for Veterans; "the nurses are the backbone of this home", Gus stated.
Gus now lives with a neurological tremor, is in a wheelchair and has trouble with his hearing, but still likes to socialise when possible. Gus shared, "In the dining hall, I met this chap who didn't speak, all he would do is nod his head. He loves his boiled potatoes and so one day I just called him 'Spud', which made him laugh – and now we're friends and he talks to me!". On connecting with others in the home, Gus commented, "everyone here has different problems, which makes blending it all together a little bit difficult, but having a shared military background helps"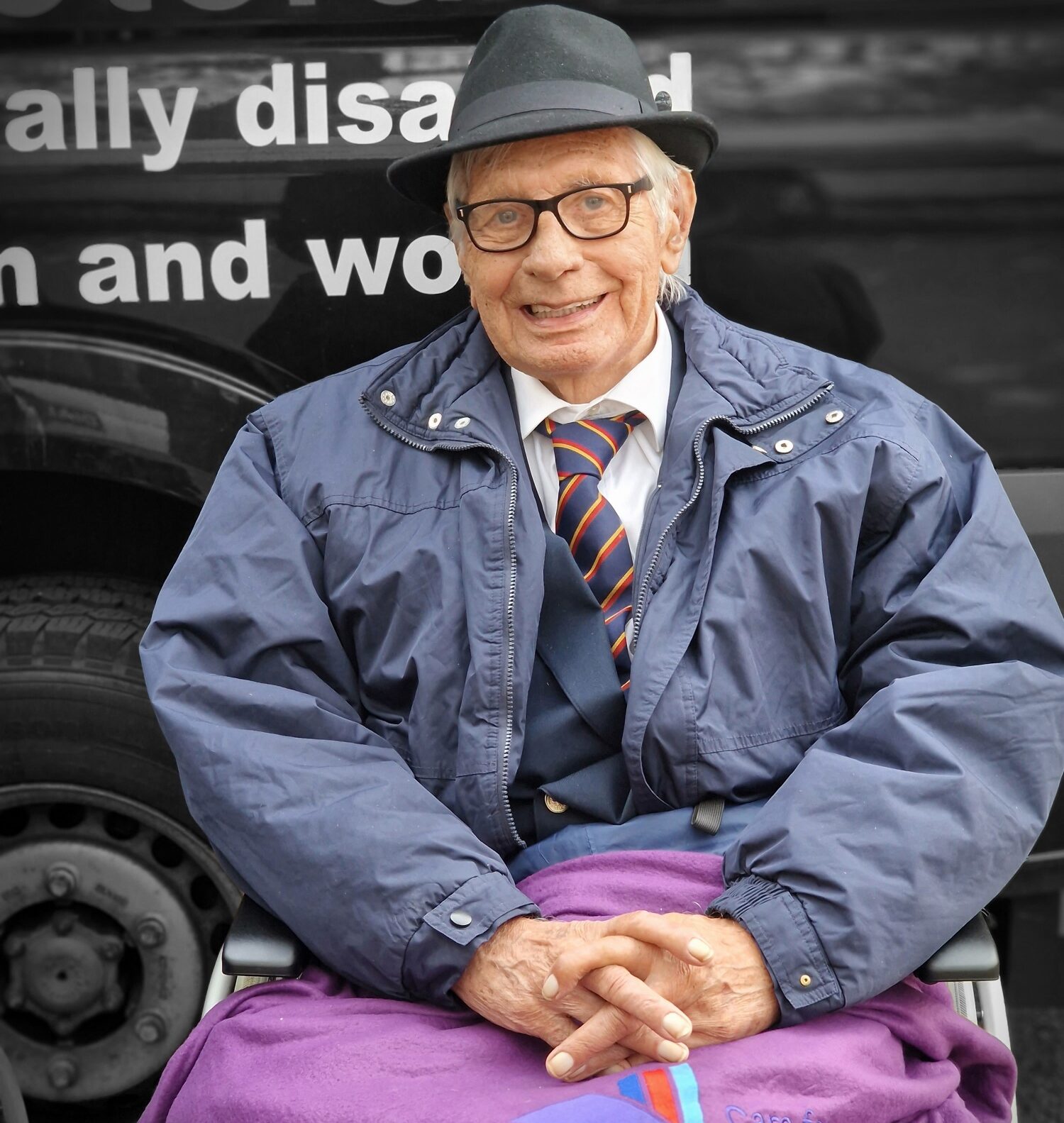 Since living at Care for Veterans, Gus has attended a Golf Day lunch, the Cenotaph parade in London and the Taxi Charity visit to the Pavilion on Worthing Seafront. These experiences, alongside access to the Wellbeing programme and the camaraderie he finds with fellow veteran residents, have enabled Gus to make the most out of every day.