As a REME Officer who saw service at home and overseas during the Second World War, I feel a debt of gratitude to those whose service left them disabled and now in need of significant help.'
Sir Denis Rooke
Making a Will is one of the most important decisions you can make. Providing for your loved ones is a key consideration but, having done so, would you consider supporting Care for Veterans by leaving a gift in your Will? 32% of donations to Care for Veterans come from legacy giving, making it a vital source of funding for our work.
For further guidance on leaving a gift to Care for Veterans, you can contact James Bacharew on 01903 218444 or email james.bacharew@careforveterans.org.uk for more details.
Get help with making your will
Every year, we team up with professional will writers who will write your will in return for a donation to Care for Veterans. Some people also use our scheme to remember us in their wills.
To find out more and to register your interest in our Make a Will Month, please contact Christine Gillott on 01903 218444 or email christine.gillott@careforveterans.org.uk
Free will writing service
Guardian Angel – write your will for free online

We have partnered with Guardian Angel to offer you an exclusive opportunity to write, or update, a simple Will for free. Guardian Angel is one of the fastest growing online will writers in the UK. They offer a quick and easy service where each will is checked over by a legal expert. Click here and use the voucher code CFV-FREE to claim your free online will.
It's quick and easy – the average Guardian Angel Will takes 15-20 minutes.
It's safe – Guardian Angel Wills are legally binding and checked by experts
It's free!
You will have peace of mind that your affairs are in order
This can be done face to face or over the phone if you would prefer
Guardian Angel also offers telephone and face to face Will writing services for those that would rather speak to a solicitor, to find out more and to book an appointment simply call the team on 0800 773 4014.
Click here to find out more about writing your will with Guardian Angel
Stanford Legal Services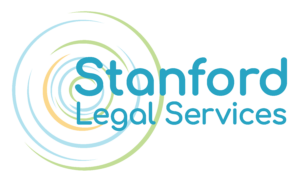 One of our kind supporters and local solicitor, Paul Stanford from Stanford Legal Services, is available to assist your financial needs in the following areas:
Wills
Probate
Estate Planning
Funeral Plans
Power of Attorney
Paul and his team specialise in Estate Planning.  They will work with you every step of the way to make sure that you understand the choices you are making and feel empowered to make them.  They take pride in ensuring that their clients wishes are realised for generations to come. We greatly care for our residents and their family's future, so we are delighted to be able to offer a free will writing service to our residents, families and supporters, addressing your needs, explaining your options and answering questions in a relaxed and easy to understand way.
Paul Stanford PGDip MSWW
Stanford Legal Services
01903 340186
paul@stanfordlegal.co.uk
www.stanfordlegal.co.uk
If you would like to find out more, please contact Christine Gillott on 01903 218444 or email christine.gillott@careforveterans.org.uk
If you already have a Will
If you would like to add Care for Veterans to an existing Will, you can use a Codicil. Adding a Codicil to your Will means there is no need to change the terms of your current Will. It simply adds a new instruction. However, we still recommend that you get this checked by a solicitor. Contact us if you'd like more information, or talk to your solicitor to add a Codicil to your Will.
There are several ways of leaving a legacy, but incorporating a bequest into your Will need not be complicated. Please click here for our FAQs on making a legacy.
Contact us
Complete this form and we will get in touch via your preferred contact method.
As Care for Veterans is a relatively small charity, leaving a gift can make a significant difference. Michael Holliday had prostate cancer and lived at Care for Veterans (then The Queen Alexandra Hospital Home) for three months for palliative care. His wishes were to leave a legacy to Care for Veterans in gratitude for the care he received. Thanks to Michael's generous legacy, we have been able to purchase 15 fully profiled beds needed to ensure that our disabled and elderly residents receive the highest care and comfort possible.