Care for Veterans are pleased to announce that Kate Schroder MBE has been appointed as the new Chief Executive Officer for the charity.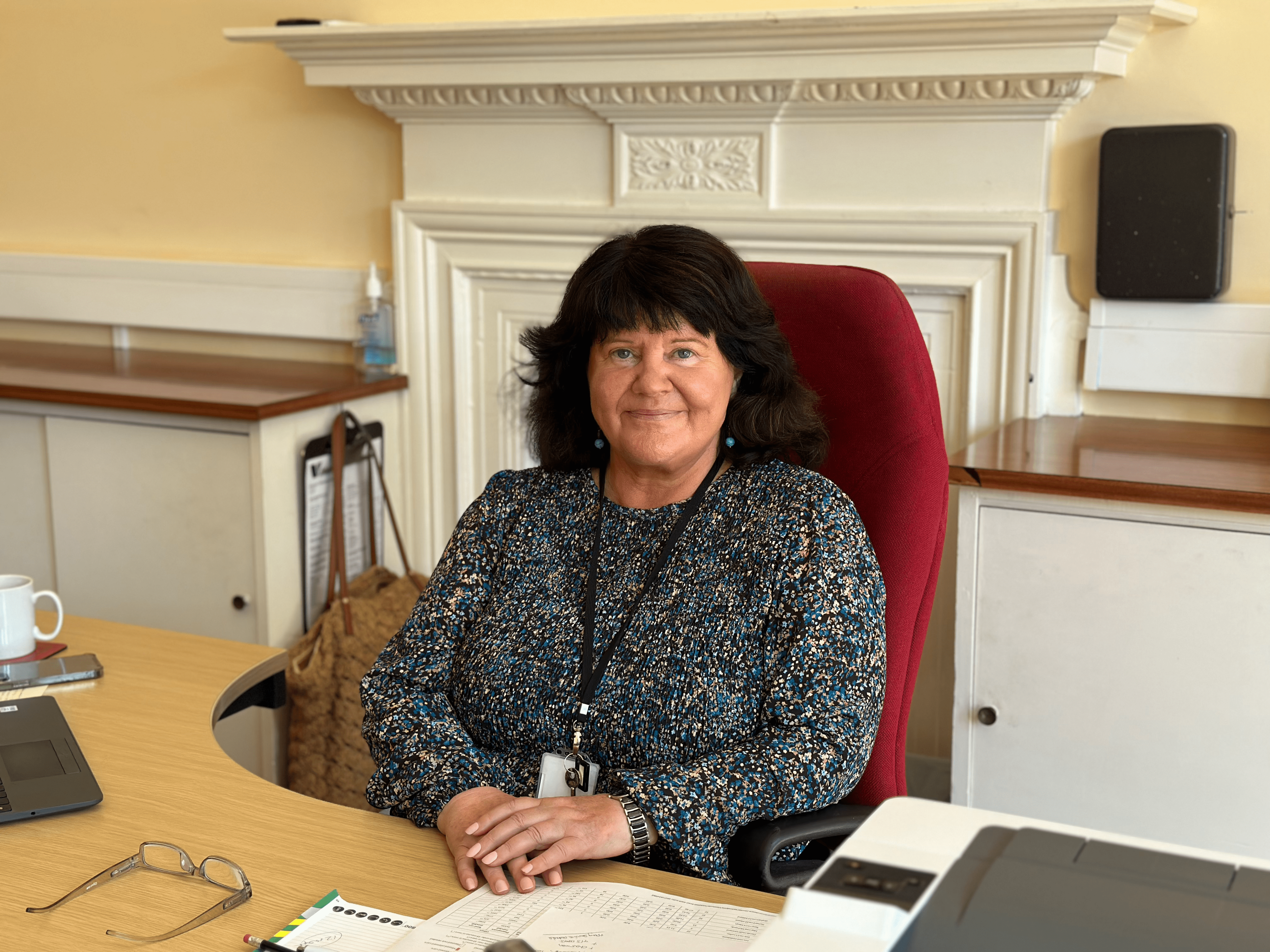 Kate's history with Care for Veterans goes back to 2008, at a time when the home was in desperate need of new funds. Care for Veterans had just completed building a new wing for residents when Kate voluntarily joined the Board of Trustees as a Non-Executive Director to support income generation.
Kate shared, "I have always had fond feelings towards Care for Veterans, especially as I come from a strong military family. My late husband was an RAF veteran, my brother in law served in the Navy during World War Two, my grandfather died at sea after being torpedoed, his brother was posthumously awarded a Purple Heart on Omaha Beach, my uncle lost a leg whilst serving, and my sister worked as a medic for the RAF when she lost her life. These connections have created an immense feeling of empathy for veterans and their families. This position enables me to give back to those who have given us so much." 
Kate originally qualified in forensics and human archaeology in the 80s before launching her career in healthcare and the third sector. Over the next 30 years, Kate worked as an Interim Director and CEO for various non-profit organisations, including 4Sight, the NHS and the Ambulance Service. In 2009, Kate was recognised for her voluntary work for healthcare charities in distress by being awarded an MBE by His Majesty King Charles.
On her plans for the future of Care for Veterans, Kate said "I intend to support more income generation for the charity, introduce more veterans to our home, extend the activity and service programme for residents and to develop the staff. Most importantly, my aim is to ensure that people enjoy being here".
Care for Veterans Chair of Trustees, David Williams, commented, "The Trustees are delighted to have Kate lead Care for Veterans into the next exciting chapter of its 104-year history of supporting veterans and their families in clinical need. Kate's extensive healthcare and charity leadership experience, passion for our cause and familiarity with the home will be invaluable in helping to meet the needs of our current and future beneficiaries. We are grateful to Andy Neaves for his stewardship of the charity, particularly through the challenges of Covid, and for leaving a strong base on which Kate and the senior leadership can build".
To find out more about Care for Veterans, head to www.careforveterans.org.uk