On Friday 9th June, seven teams gathered at Southdown Gun Club in Findon to participate in a charity clay pigeon shooting event.
A total of £2,685 was raised to support Worthing-based charity Care for Veterans.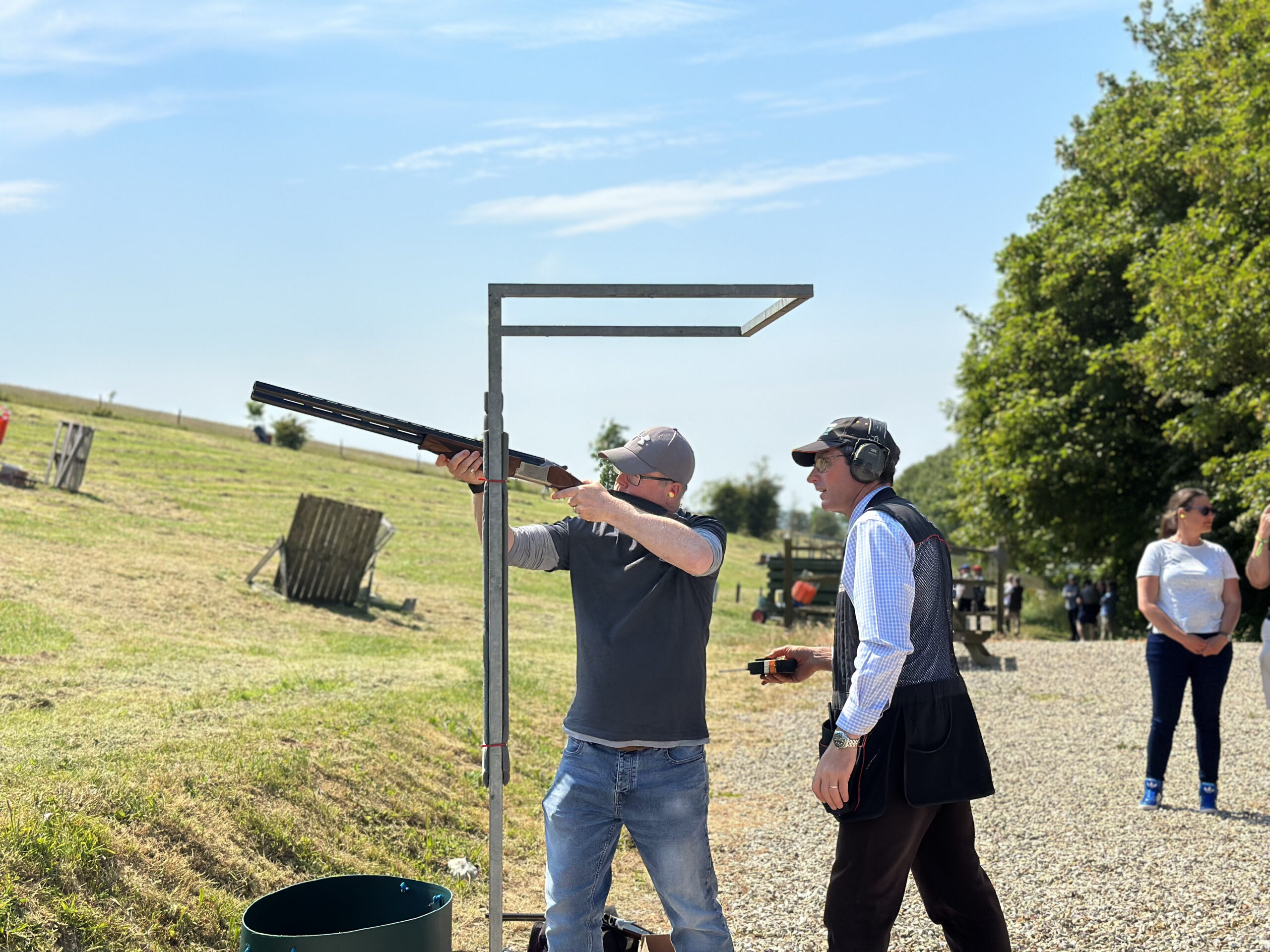 The day commenced with a round of crispy bacon and sausage rolls and finished with an award presentation, raffle and plates of burgers and chips. The groups rotated around five shooting stands and had the option to take part in a competitive two-bird flush. Thanks to the professional instructors on hand, both new and old hands to the sport were guided on the different clay targets and on best practice.
The winning team was Start Communications, with an average score of 16. The individuals with the highest score were joint between Simon Watson, James Evans and Richard Scott at 19 points.
Care for Veterans is a 60-bed facility specialising in rehabilitative, respite, long-term and palliative care for ex-military personnel and their families. With over 1.5 million a year to raise and no government funding given, charity events like the Clay Shooting experience are vital to the continuity of Care for Veterans.
In attendance was retired professional footballer Kerry Mayo, who now works with Start Communications. On what inspired his charitable support, Kerry commented, "The residents at Care for Veterans have put their lives on the line for their country. If we can help them in any way, to say thank you, then we'll certainly do it".
"We've had a fantastic day, it's been really well organised – and we're looking forward to joining in again next year already" – Director of Start Communications Richard Scott
Care for Veterans' next big fundraiser will be their Summer Fayre on Saturday 8th July at their home on Boundary Road, Worthing from 12pm to 4pm. Head of Fundraising and Marketing Christine Gillott said, "Our annual Fayre has something for everyone – from live music and fun games to a military exhibition! Please come and enjoy what promises to be a memorable occasion in aid of our disabled veterans".