Gardening project is coming up roses
Residents and staff have celebrated the opening of our new greenhouse, which allows constant access to gardening, whatever the weather.
The large wheelchair accessible greenhouse is part of our 'Constant Gardening Project', to enable our resident veterans to enjoy gardening activities throughout the seasons. 
The project has been funded by a £35,000 grant from the Armed Forces Covenant Fund Trust. It includes a year-round programme of gardening activities.
As well as protection from the elements, the greenhouse has heating. It has also been fitted with adjustable equipment to create a comfortable working environment for wheelchair users.
The project includes additional group and individual sessions with on-site therapists. They work closely with each resident to create a tailor-made rehabilitation programme with achievable goals and special attention to mental health and wellbeing.
Gardening Club is really popular and is often part of an individual's rehabilitation programme. 
For example, tasks such as planting seeds and re-potting plants can help improve hand-eye coordination, dexterity and strength for someone recovering from a stroke.
This new all-weather greenhouse provides our resident veterans with more opportunities to participate in Gardening Club activities or independently. This is so beneficial for rehabilitation and we are grateful to the Armed Forces Covenant Fund Trust for funding this project.

Craig Burley, Rehabilitation Technician

< Back to News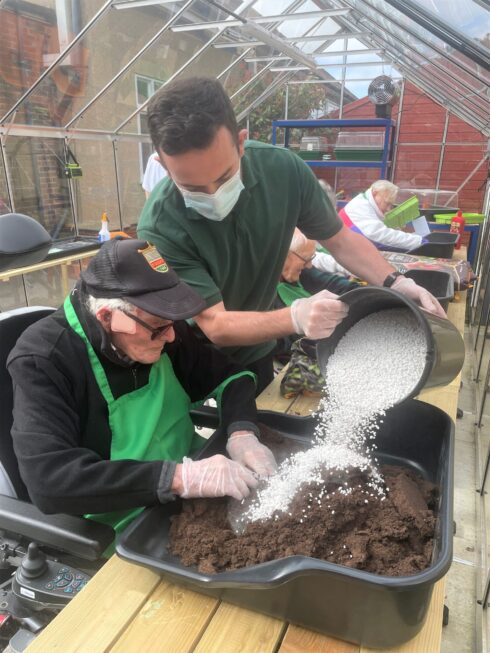 Responsive site designed and developed by
Click to go Madison Web Solutions' website