Grand Prize Draw – Winners
And the grand prize winners are…
Our annual Grand Prize Draw took place this afternoon with top prizes including a luxury night at the iconic Savoy Hotel, an experience operating the controls of a 'Fast Jet' simulator, £250 in cash and a luxury hamper.
Congratulations to:
1st    No. 02594  – Ms S
2nd   No. 28228  – Mr S
3rd    No. 22076  – Mr B
4th    No. 18049  – Mr K
Thank you to everyone who bought a ticket and to the companies which donated these amazing prizes. All proceeds go towards our life-changing services for disabled ex-armed forces personnel and their families.
Thanks to army veterans, Steve and Len, for drawing the winning tickets!
< Back to News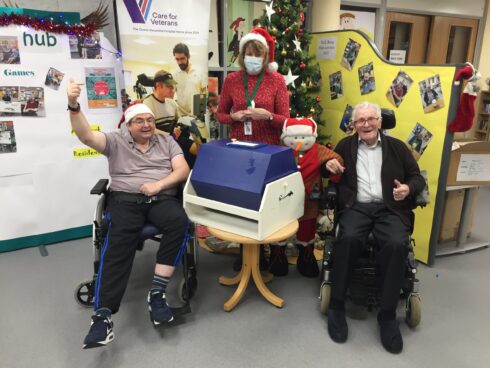 Responsive site designed and developed by
Click to go Madison Web Solutions' website