Remembrance is a significant time of year for the residents and staff at Care for Veterans.
Alongside the nation, they take the opportunity to stop, think and remember those who have served and lost their lives.
How do Care for Veterans Remember?
Monday 7th November
Care for Veterans visited West Park School to talk to the Year 5 & 6 pupils about Remembrance and what it means to remember. WWII veteran and resident Len Gibbon met with students and received a card from the children thanking him for his service.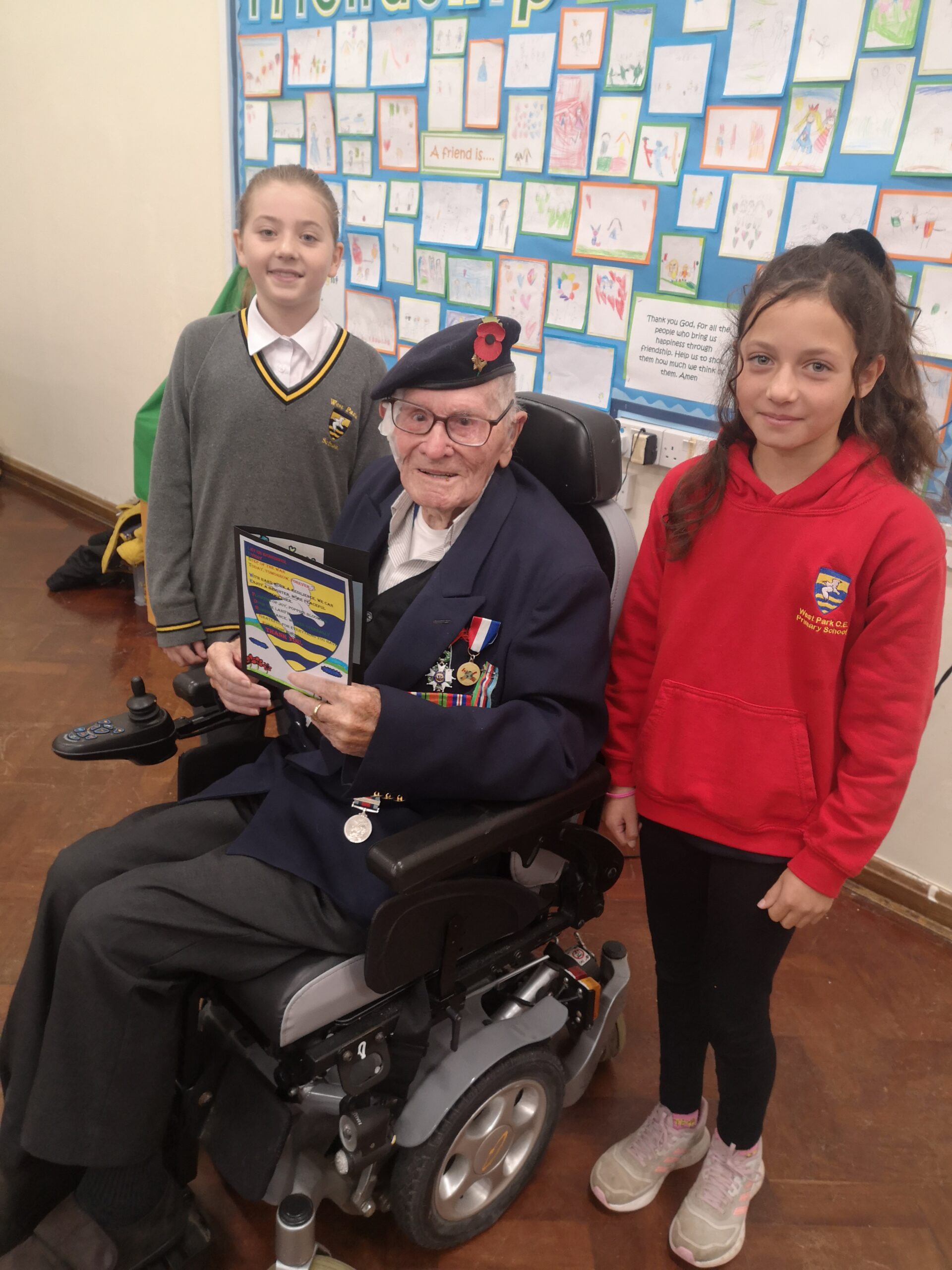 Friday 11th November
Residents and staff will gather for a Remembrance service from Father George from 10:50 to 11:30. During this service, Father George will name those who have passed on after living at Care for Veterans. This will be live streamed on Facebook and saved on our page for anyone who wishes to join us online. Click here to visit our Facebook page.
At 11am on the 11th day, Len will ring the bell from HMS Fearless to start the two-minute silence and a second time, two minutes later, to end it. The bell was presented by Admiral Sir Charles Little, G.C.B., G.B.E, a Governor of Gifford House from 1943 until 1963 when he became a Patron.
On Friday, from 7 – 9pm, Care for Veterans Ambassador Peter Whapshott will be holding a talk called "Armistice: Why Should We Remember" at Bromley Football Club, Bromley BR2 9EF. Peter is the founder of 'Barbed Wire Tours' and will give a one-off talk about Armistice, looking at several battles and the people who were active in them. Tickets cost £5 per person, with proceeds going to Care for Veterans. Tickets can be purchased from www.armistice.org.uk
Saturday 12th November
Care for Veterans Staff, Trustees and Patrons will go to The Royal Albert Hall for the annual Festival of Remembrance in honour of those who have given their lives in the service of their country.
Sunday 13th November
Care for Veterans will be at the Remembrance Service on Remembrance Sunday at Worthing Town Hall, and will lay a poppy wreath.
Some of our veterans with their carers will attend the National Service of Remembrance at The Cenotaph in Whitehall, London.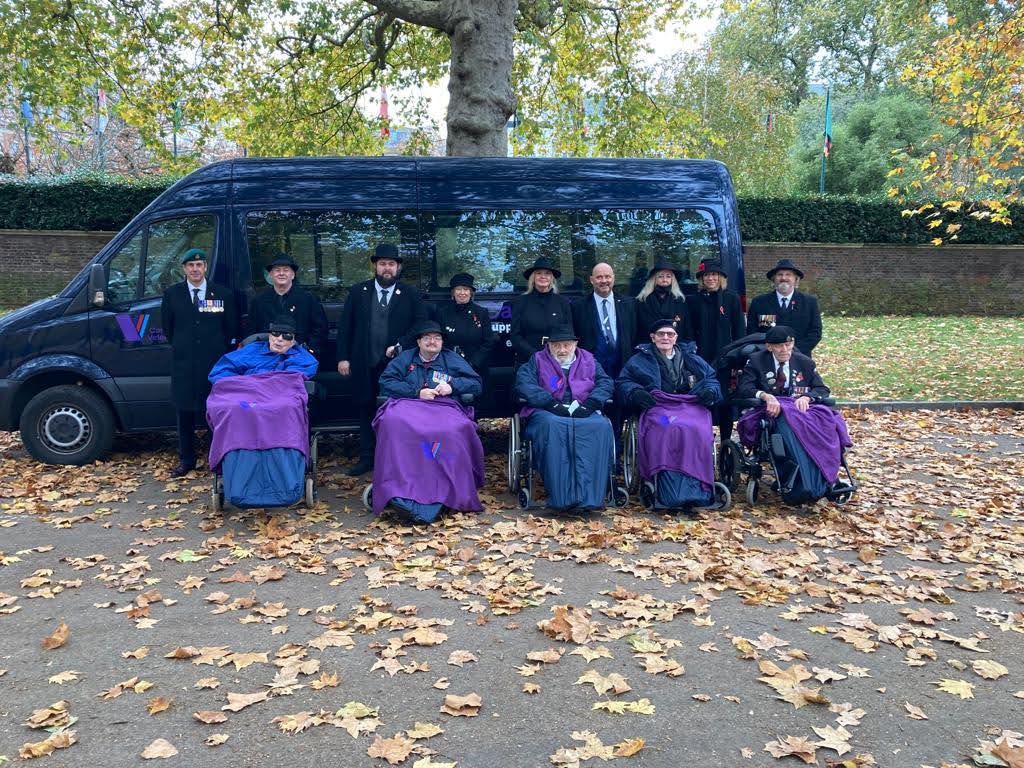 On Sunday, a few of our residents will attend a Remembrance concert called 'Salute the Brave' at Worthing Assembly Hall, performed by the Worthing Symphony Orchestra
November
Supporters are participating in the 11k Race for Remembrance to honour our heroes and raise funds for our disabled veterans' care. This can be undertaken on any route, anywhere in November, either solo or in a group. There is still time to take part – click here to find out more.
< Back to News