Military Charity Receives Grant Thanks to People's Postcode Lottery
Worthing-based charity, Care for Veterans, has received a grant of £20,000 from the Postcode Local Trust towards an LED lighting project, which is part of the charity's environmental initiative.
Care for Veterans started its green project last year to reduce its carbon footprint for the benefit of the wider community and has already implemented many new technologies and procedures.
The LED lighting project, which has been made possible by the grant from Postcode Local Trust, a grant-giving charity funded entirely by players of People's Postcode Lottery, is Care for Veterans' latest energy-saving installation.
The old and inefficient lighting at the charity's Worthing-based facility has been replaced with modern, energy-efficient and environmentally friendly LED lighting, and will save an estimated 10.50 Tonnes of CO2 annually.
The new lighting also provides health benefits for the veterans the charity cares for. Many of the residents at Care for Veterans have an Acquired Brain Injury (ABI) and can be hyper-sensitive to light, so an environment without flickering fluorescent bulbs is extremely helpful. LED light can also help maintain natural biological rhythms, which are especially beneficial in the morning when disabled or elderly people are less active and alert.
Care for Veterans' CEO, Andy Neaves, said, "Thank you to everyone at the Postcode Local Trust, and the players of the People's Postcode Lottery, for supporting us in this way. The immediate impact of this project is deeply impressive. The difference in lighting quality, the environmental benefits, and the reduction in maintenance and utility costs is stunning. The long-term impact of your support really does mean that this is 'the gift that keeps on giving' – thank you."
< Back to News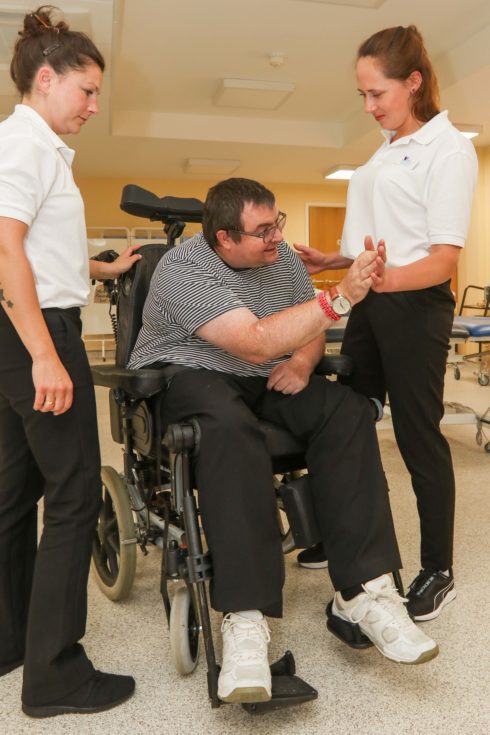 Responsive site designed and developed by
Click to go Madison Web Solutions' website