Quiz night helps to raise over £1,680 for disabled veterans
Last week, 16 teams took part in Care for Veterans' popular Quiz Night and helped to raise £1,685 for the charity, which this year celebrates 100 years of caring for the nation's veterans.
Members of the Care for Veterans' Fundraising Team acted as quizmasters and led the teams through eight interactive rounds of questions.
Care for Veterans' residents and their families also joined in the fun and lively quiz.
The winning team was 'Anchored A'weigh', who also won the title in the spring. They took home the trophy and won game of ten pin bowling, kindly donated by Worthing AMF Bowling.
Event organiser, Bianka Vekony, said, "From everyone here at Care for Veterans, I'd like to thank everyone who came and took part and helped us to raise this fantastic amount of money for the care and rehabilitation of our veterans."
< Back to News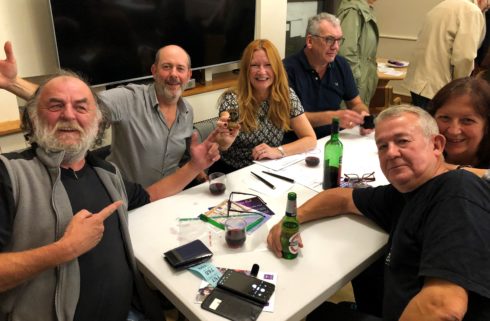 Responsive site designed and developed by
Click to go Madison Web Solutions' website