The Grand Rehearsal was a Grand Success!
The Grand Rehearsal, is a new mini-musical by Jorgen and Libbet Booth, which was performed over three days at Emmanuel United Reformed Church.
The story was of the predicament of a village choir whose numbers had reduced to just 2 singers and the twist in the tale was that within 5 minutes of the show starting, the audience became aware that they were the new choir members and they would be the ones singing!  And that they did, singing along to tunes like Bring Me Sunshine, Edelweiss and Land of Hope & Glory, to name but a few.  In between the songs, the audience were treated to singing and dancing by talented youngsters from The Regnante School of Performing Arts.
The event was in aid of two local charities, Worthing Churches Homeless Projects and Care for Veterans, an amazing £2,800 was raised in total.  Elizabeth Baxter, Head of Fundraising at Care for Veterans said 'The Grand Rehearsal illustrates how the joy of singing can bring a smile to your face.  As a member of the audience I loved singing along to all the classic tunes.  Care for Veterans are delighted that so much money was raised for which we are very grateful and this wonderful amount of money will be very well spent on the veterans in our care.  Our heartfelt thanks go to Jorgen & Libbet Booth, Brenda Churchman, Reverend Roger Wood and all the actors, performers and helpers who worked so hard and made this possible.'
Sue Stevens, PR & Fundraising Manager at Worthing Churches Homeless Projects said, 'At Worthing Churches Homeless Projects we recognise that we cannot solve homelessness in this area alone, we need the whole community to work together to resolve this.  This Concert is a perfect example of that, raising awareness and raising money to help some of the most vulnerable people in our community.  We are very grateful to everyone involved.  The three performances were excellent; great fun and lots of enjoyment.  As Elizabeth says, singing does bring a smile to your face and it was lovely to see the audiences join in.'
< Back to News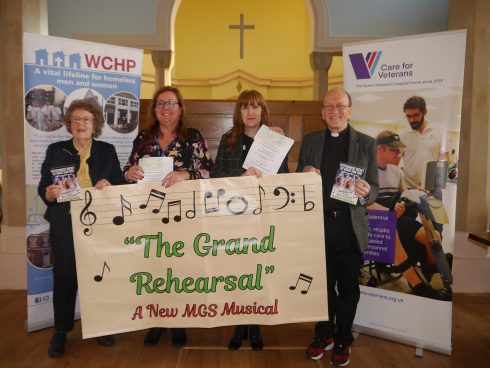 Responsive site designed and developed by
Click to go Madison Web Solutions' website