Virtual Summer Fayre Raises Over £1,800
On Saturday 11th July, supporters of Worthing-based charity, Care for Veterans, held stalls outside their homes, selling items to raise vital funds as part of the charity's Virtual Summer Fayre.
The charity's longest standing event, the Summer Fayre, unfortunately had to be cancelled this year due to the current situation regarding coronavirus. This is one of the only times the Summer Fayre has not taken place since WWII.
From Warrington to Worthing, stall holders lined the streets with bakes, plants and pre-loved items, and together raised an incredible £1,805.
Event organiser, Phoebe Tether, said: "The Summer Fayre usually provides us with a chance to invite the community in and show off Care for Veterans. This year, we had to rely upon our wonderful community to support our event virtually. We are so grateful for the effort that our supporters put in to promote and run their stalls and helped to raise this fantastic amount for our veterans.
With all of our events postponed or cancelled this year, we have lost a major source of income, so we are extremely grateful to those who are supporting us in any way they can."
Find out how you can support us…
< Back to News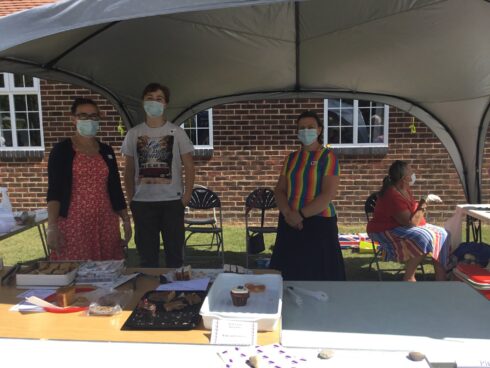 Responsive site designed and developed by
Click to go Madison Web Solutions' website