Walkers raise £800 for disabled veterans
On Saturday 12 May, four walkers took part in the Just Walk challenge in aid of Care for Veterans, and between them raised £800 for the charity.
Participants in Just Walk can choose from distances between 10km and 60km, but all routes start and finish at Goodwood Racecourse.
Trusts and Foundations Officer at Care for Veterans, Sandie Foster, and her eight-year-old granddaughter, Lily, took on the 10km route. It was the first time Lily had taken part in a sponsored charity challenge event and she loved every minute. Sandie said: "We made it in less than 2.5 hours! I couldn't be prouder of this little lady – 10km of enthusiasm, chatter and fun; she was amazing. Not once did she falter, and she even had me running to keep up with her. Thank you to everyone who sponsored us to raise over £400."
Fundraising Officer at Care for Veterans, Christine Gillott, and her partner, Andy Riches, took on the massive 60km route.
Christine explained: "We started the walk at 8.15am and finished at 10.20pm! The pouring rain made the walk extremely challenging, but we did it and thoroughly enjoyed the day."
Care for Veterans, based on Boundary Road, Worthing, provides residential nursing care, rehabilitation, respite and end of life care to physically disabled ex-Service personnel and their families. The charity must raise £1.9 million this year, and will celebrate its centenary in 2019.
< Back to News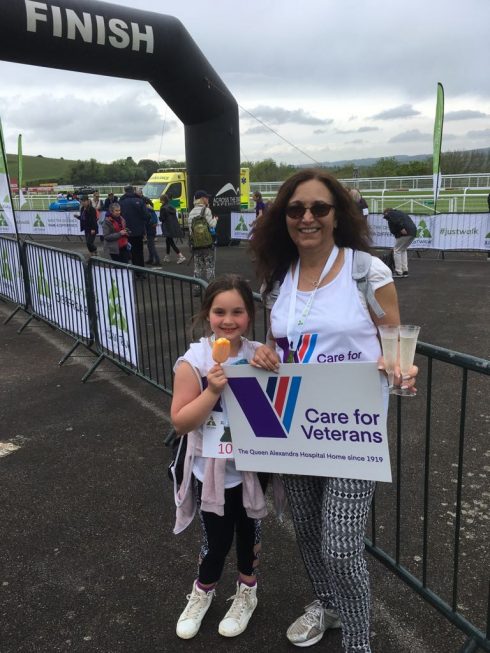 Responsive site designed and developed by
Click to go Madison Web Solutions' website