The air was fresh, the mulled wine was warming, and an entertainer who looked suspiciously like Elvis took the microphone.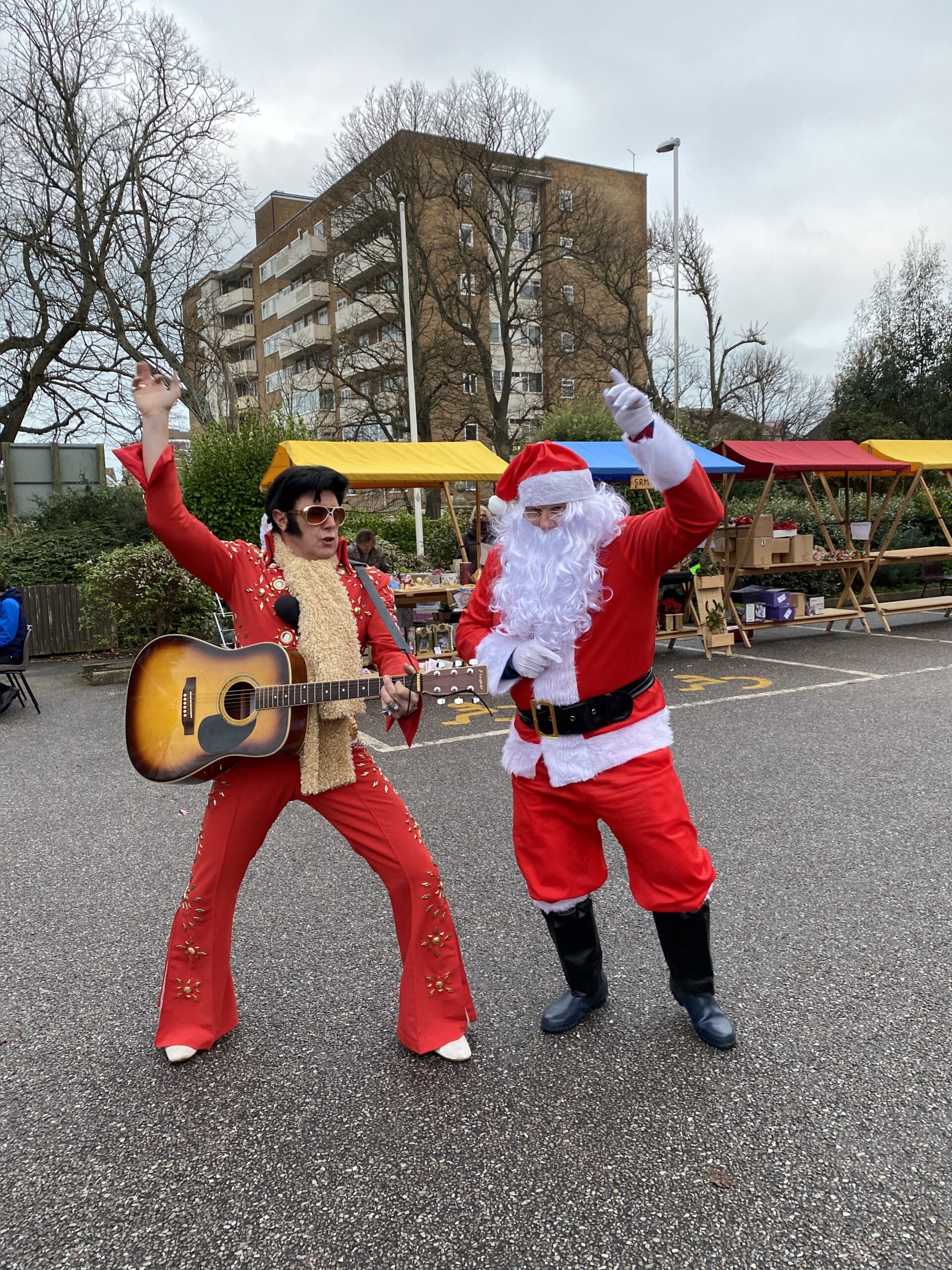 This was no ordinary Christmas Market. This was Care for Veterans annual Christmas Market, back on schedule for 2022 on Saturday 3rd December. With six entertainment acts lined up, colourful stalls set up by local independent businesses, Santa cosy in an igloo and a snow machine to boot, the scene was set for another successful fundraising event.
Mayor of Worthing Henna Chowdhury and Town Cryer Bob Smytherman graciously opened the Market. Introduced with the recognisable belting cries of "hear yee, hear yee" from Bob, Madame Mayor opened the proceedings with a kind statement:
"I was here just a couple of months ago, and I loved every single minute. The people, workers and volunteers are just amazing here"
As she announced the Market open, the crowd cheered, and Rowlands Choir, the first entertainers for the day, began to sing 'Hosanna in Excelsis' with gusto.
With the striking 'Vader Raiders' (Stars Wars cosplay group) in attendance, hearty hotdogs wrapped in bacon and baileys hot chocolate on offer, there was something for everyone to enjoy. 9th Worthing Scout Group and TS Vanguard Cadets volunteered to collect donations, write up raffle tickets and pose as the charity mascot 'Gifford' the bear.
Fundraiser and Market Organiser Myra Jasper commented, "We are delighted to announce that our market raised over £6,000! We would like to thank all the supporting businesses, our sponsor Kessler Kitchens, volunteers, donors, entertainers, and visitors who helped make our market happen. Thanks to you, we can continue to offer the vital care services our disabled veterans desperately need."
Care for Veterans has been providing physically disabled ex-Service personnel with long-term nursing care, respite, and award-winning end-of-life care since 1919. As the charity receives no regular Government funding, fundraising at events like the Christmas Market is crucial to the continuity of the first-class care they offer.
To find out more about Care for Veterans, click here.