On Saturday 6th May, Lady Colin Campbell opened her home, the magnificent Castle Goring, to host a Ball in celebration of the Coronation of Their Majesties, The King and Queen, and to benefit Care for Veterans.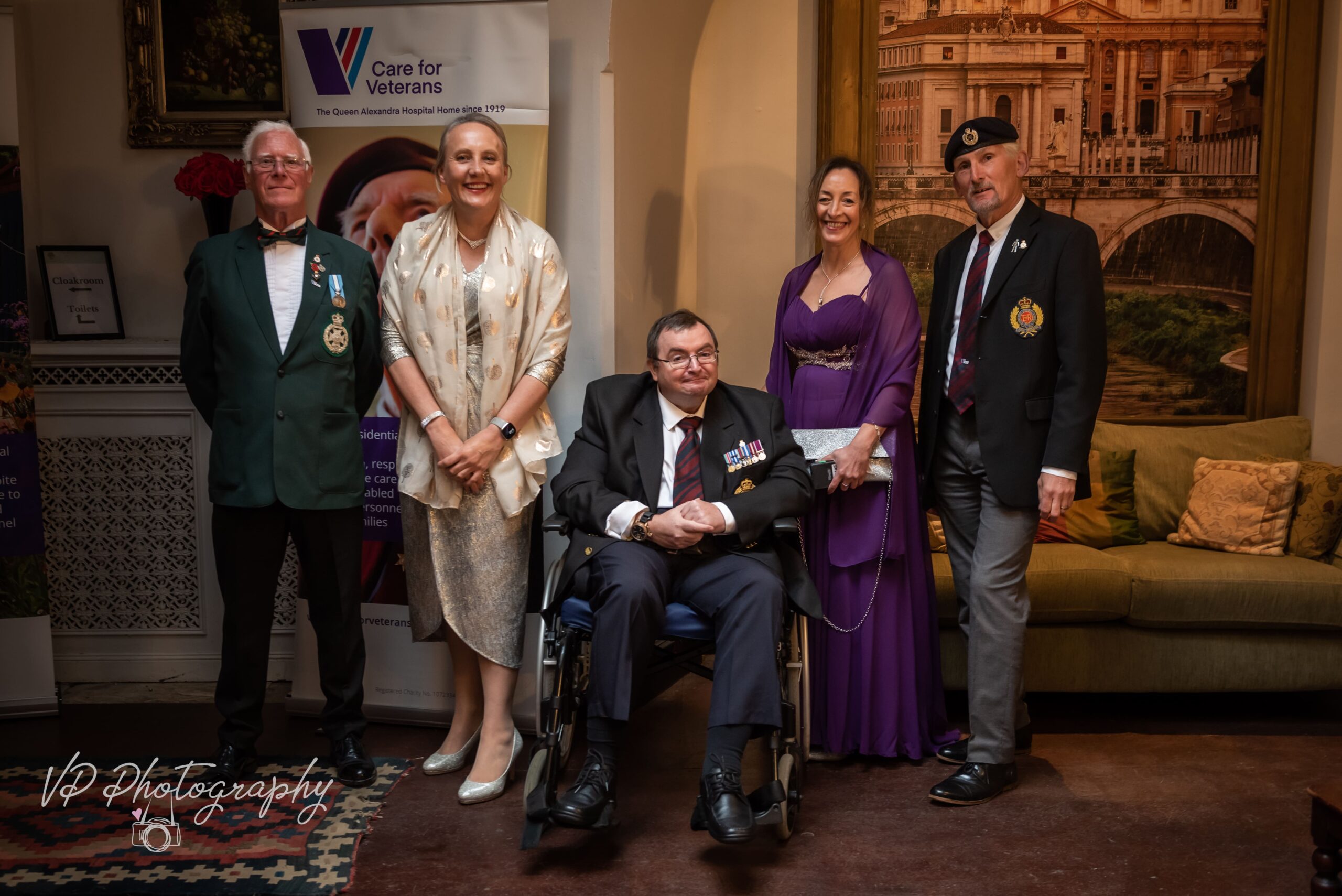 Guests were greeted in the Great Hall under Castle Goring's famous glass dome before enjoying a glass of bubbly. In attendance was Steve Boylan, Army veteran and resident of Care for Veterans. Steve served with the Royal Engineers from the age of 17 until he was involved in a life-altering motorbike incident at just 39 years of age. Many of the guests stopped to chat with Steve and to learn more about his career and involvement with the charity.
In a large marquee set up on the castle grounds, guests enjoyed a three-course meal, cooked by award-winning caterers. Once the dinner plates were cleared, a charitable raffle began. Prizes had been donated by Bowers and Wilkins, VP Photography, The Langham London, CAE, Richard John, Tesco West Durrington, Love Lashes and the Doubletree Hilton Hotel in Greenwich.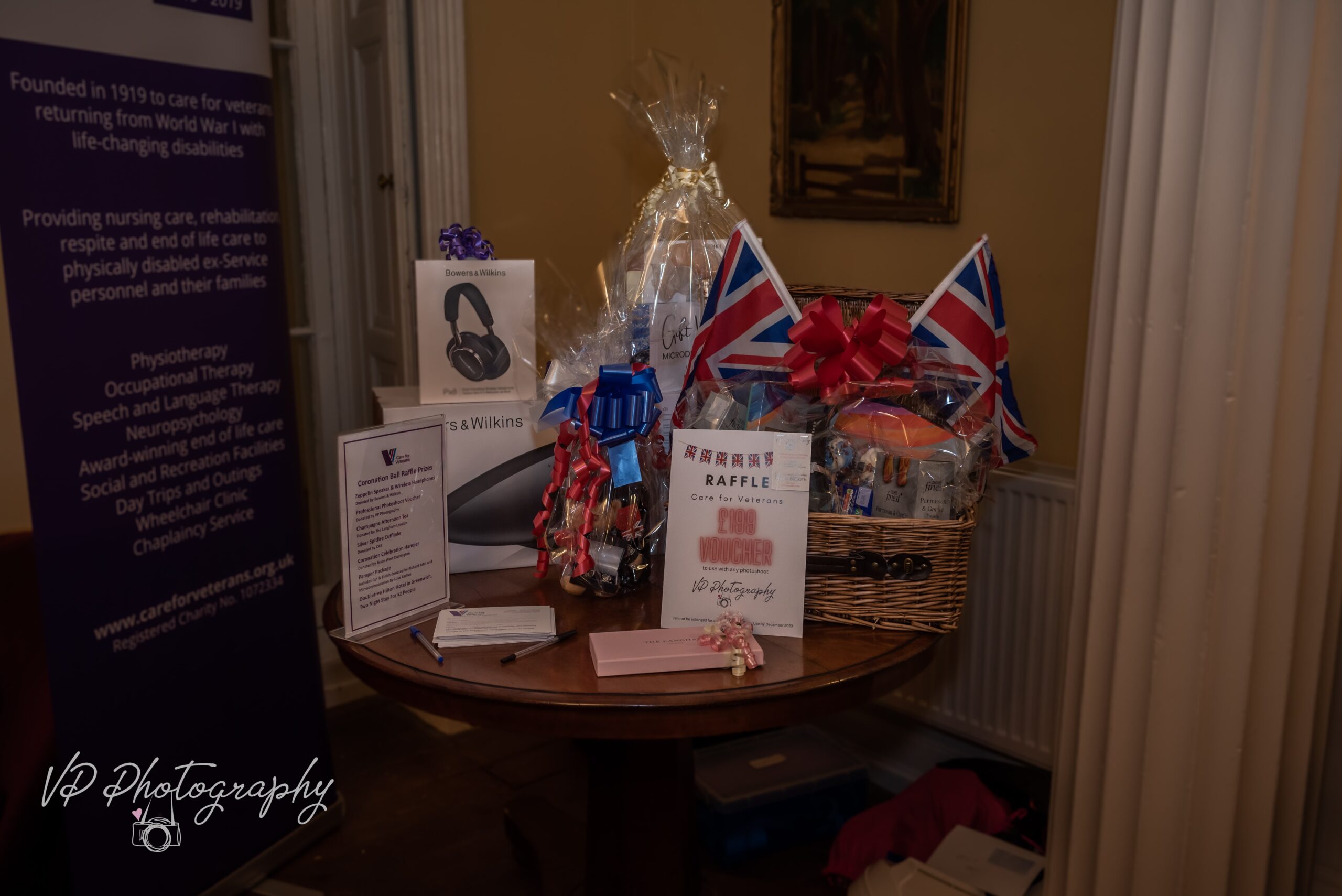 In the spur of the moment, an impromptu charitable auction took place. Prizes of an afternoon tea and tour of Castle Goring and lunch and tour of the 13th-century mansion Provender House in Kent were graciously donated by Lady Colin Campbell and Princess Olga Romanov.
To conclude the evening, the stunning Entresol was converted into a dance floor, with music from DJ Andy Woods. In total, the Coronation Ball raised nearly £5,000 to support veterans' vital care services.
Care for Veterans Fundraising Officer Myra Jasper said, "the evening was a wonderful success. The event raised a terrific amount to support our disabled veterans. It really was such an honour to be the chosen charity for such a historic and memorable occasion".
The funds raised will enable residents to make the most of Care for Veterans' in-house services, which include physiotherapy, occupational therapy, speech and language therapy, assisted recreational activities and a wheelchair clinic.
< Back to News