Draper Tools Celebrates Centenary with Care for Veterans
Care for Veterans are not the only ones celebrating a centenary this year. Draper Tools, based in Hampshire were also celebrating last weekend and invited some of our veterans and staff to their 100th birthday party. This took the form of a family fun day for their staff to enjoy and they were treated to food and refreshments, games, stalls, live music and entertainments and even a 'soak the boss' game where the bosses were put in stocks and had wet sponges thrown at them in return for a donation to Care for Veterans.
Draper Tools are supporting Care for Veterans this year and proudly presented our veterans Peter, Tony and Doug with a cheque for an amazing £10,000. They also donated another £500 given to them by a supplier and also raised £712 at their birthday party. We wish to thank all at Draper Tools for their amazing support and for being so kind to our veterans and staff who attended who all had a great time in the sun. The money they have raised and donated will pay for vital care and rehabilitation for our veterans.
Draper Tools are still family-run to this day and we congratulate them on reaching 100 years of age and wish them all well for the next 100 years. For more information about the company, their centenary and their range of quality tools, please visit https://www.drapertools.com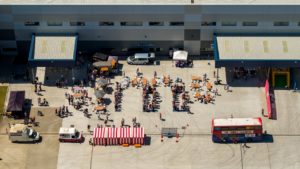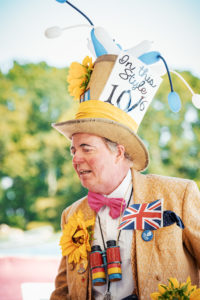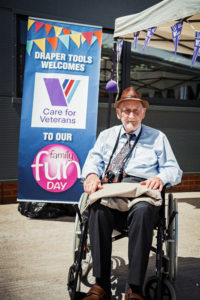 < Back to News
Responsive site designed and developed by
Click to go Madison Web Solutions' website