On Saturday 6th August, 9 adventurous fundraisers went above and beyond to aid Worthing-based charity Care for Veterans.
Each of them completed a 14,000ft military-grade tandem skydive run by The Army Parachute Association at Netheravon Airfield. The most common exit altitude for skydiving is 10,000 feet, so to achieve a fall from 14,000 feet was certainly a daring and amazing achievement.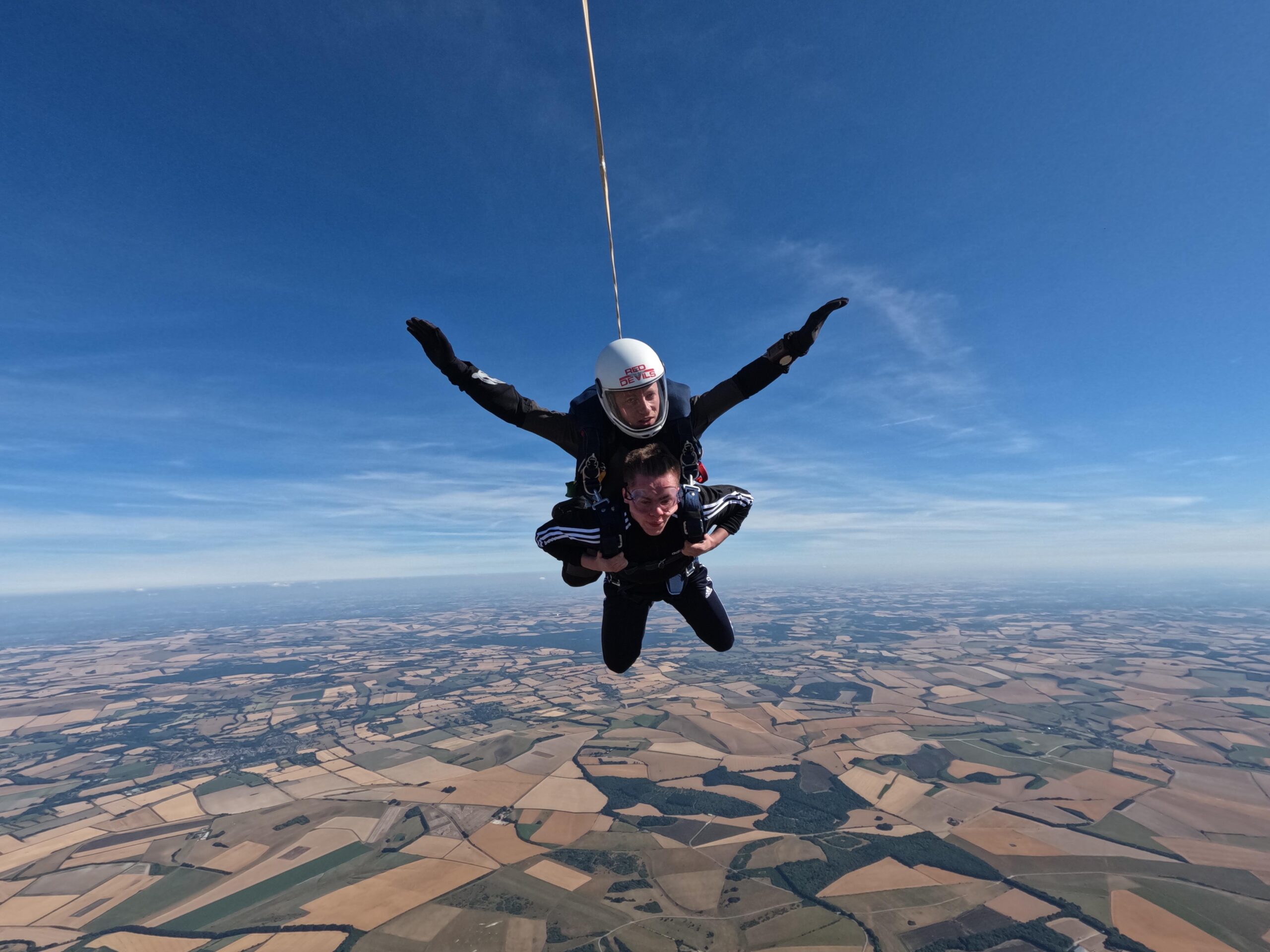 Buoyed on by their family, friends and colleagues, these incredible individuals have managed to raise over £5,000. The proceeds will support the provision of care and rehabilitation for disabled ex-armed forces personnel.
To help the fundraisers complete their mission, military instructors at The Army Parachute Association trained and supported them in their tandem dive. The freefall can take about 45 seconds, with falling speeds of up to 120 MPH.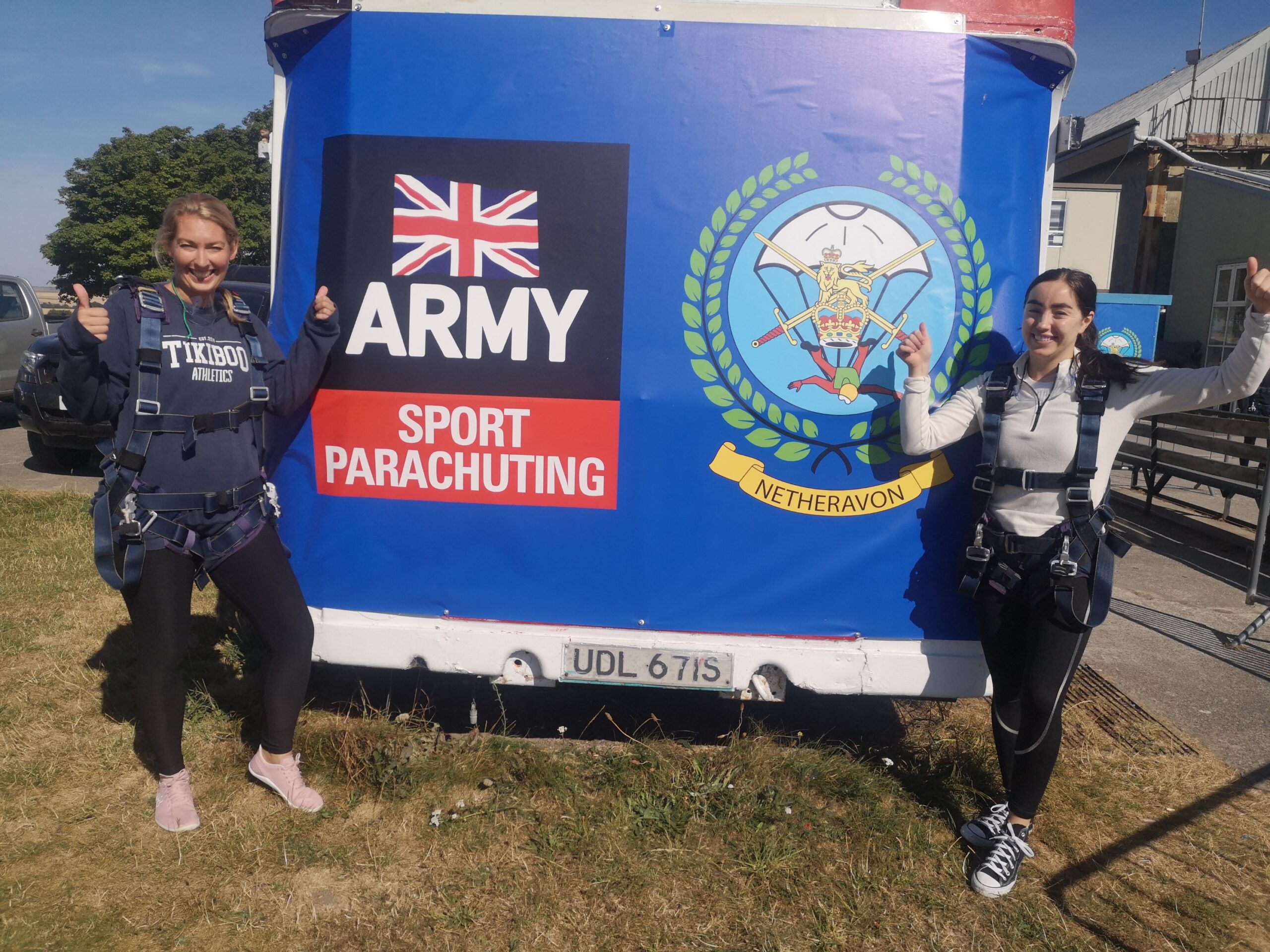 Before their skydive, Rebecca and Megan said that they were feeling "good and a bit nervous – but we know we're in good hands".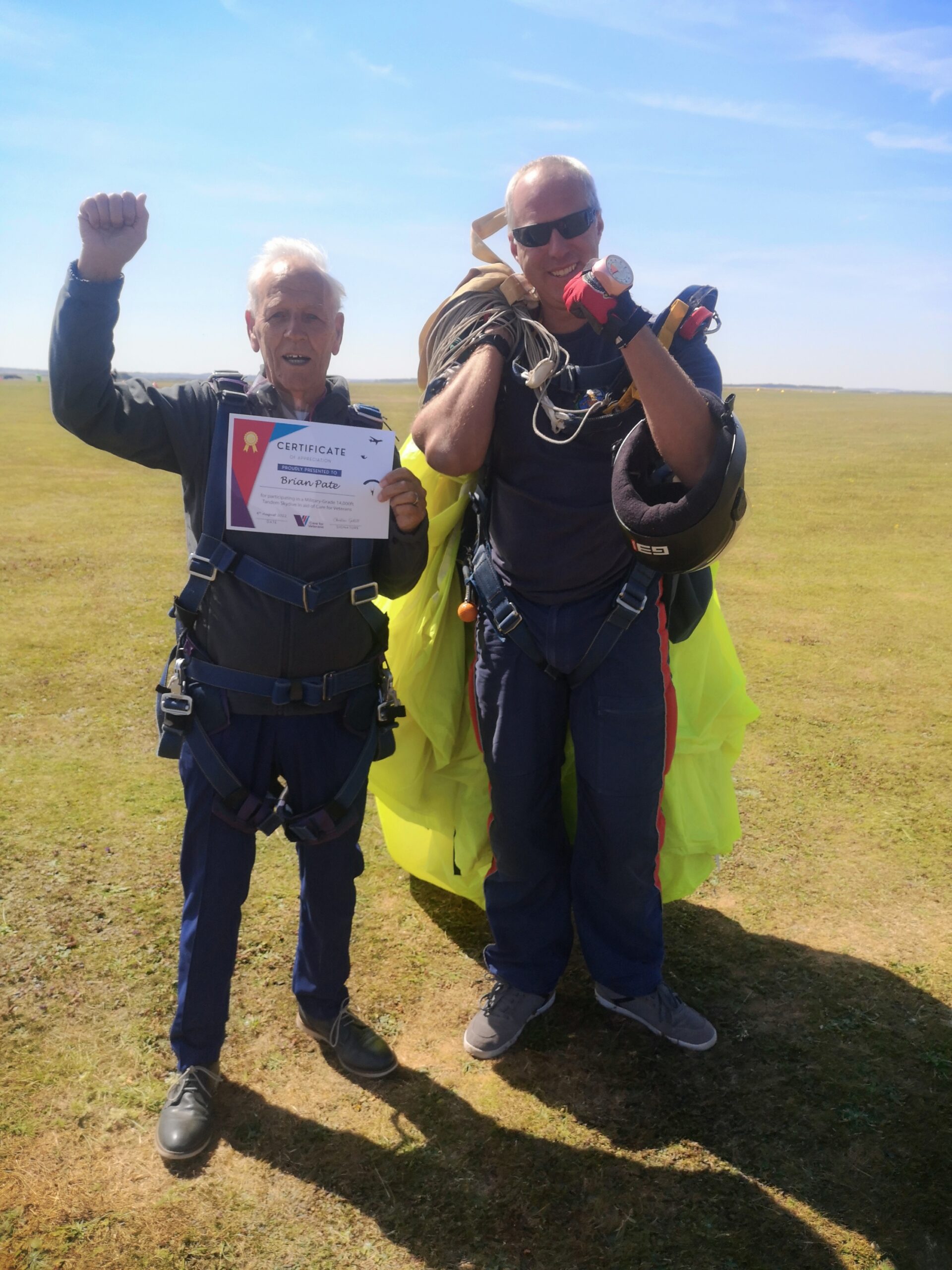 The day saw a brilliant age range take part, with the youngest skydiver aged just 17 and the oldest at 85. 85-year-old Brian Pate raised over £1000 and after his skydive said "It was beautiful, most enjoyable. I have done 3 skydives now. I am 85, and I plan to do another one when I am 90".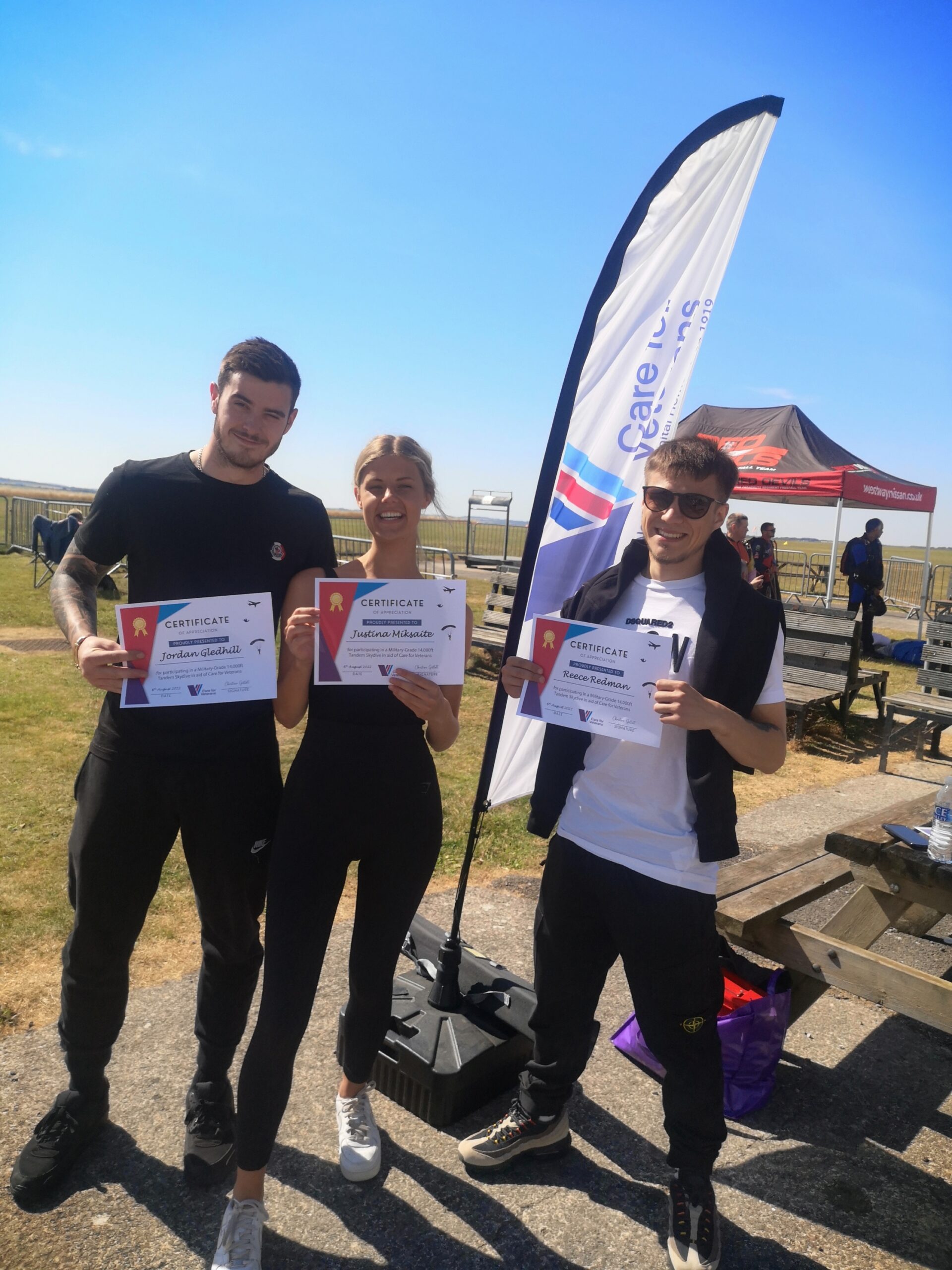 Fundraiser Jordan Gledhill said "It was an amazing experience which was made better by doing it for a great charity. Myself, Justina and Reece can't thank you [Care for Veterans] enough for everything you have done."
Care for Veterans does not receive any regular government funding, so it is down to everyday heroes like these fundraisers that the charity can continue to provide the vital care that our veterans need. Care for Veterans would also like to issue a special thanks to businesses Back to Balance, Invictus Wealth and RGA Driver Services for supporting their employees in this charitable endeavour.
If you're looking for a challenge, why not join the Care for Veterans team for the Worthing 10k on Sunday 9th October? You could achieve a new personal best whilst raising crucial funds to continue the provision of first-class care for disabled veterans and their families. Click here to sign up now.
< Back to News