The Royal Navy and Royal Marines Charity (RNRMC) and Greenwich Hospital have awarded £66,500 to Worthing-based charity, Care for Veterans.
The RNRMC is the principal charity of the Royal Navy. Since 2007, they have distributed millions of pounds annually to projects and facilities that support sailors, marines and their families, for life.
For over 100 years, Care for Veterans has provided residential nursing care, rehabilitation, respite, and end-of-life care to physically disabled ex-Service personnel and their families. The charity receives no regular Government funding, and each year needs to raise over £1.5 million to enable the continuity of first-class and award-winning care.
The generous grant of £66,500 will enable Care for Veterans to provide a comprehensive and personalised care package for their resident veterans to ensure the best possible quality of life. Each package can entail physiotherapy, occupational therapy, speech and language therapy as well as a range of social and recreational activities to improve their mental health and wellbeing.
Current resident Anthony (also known as Tony) was a Steward in the Royal Navy for 20 years and served in the Gulf War. In 2018, a stroke left him with weakness in his right side and expressive aphasia, a condition that causes difficulty with communication and language. He also has a through knee amputation on his right lower limb.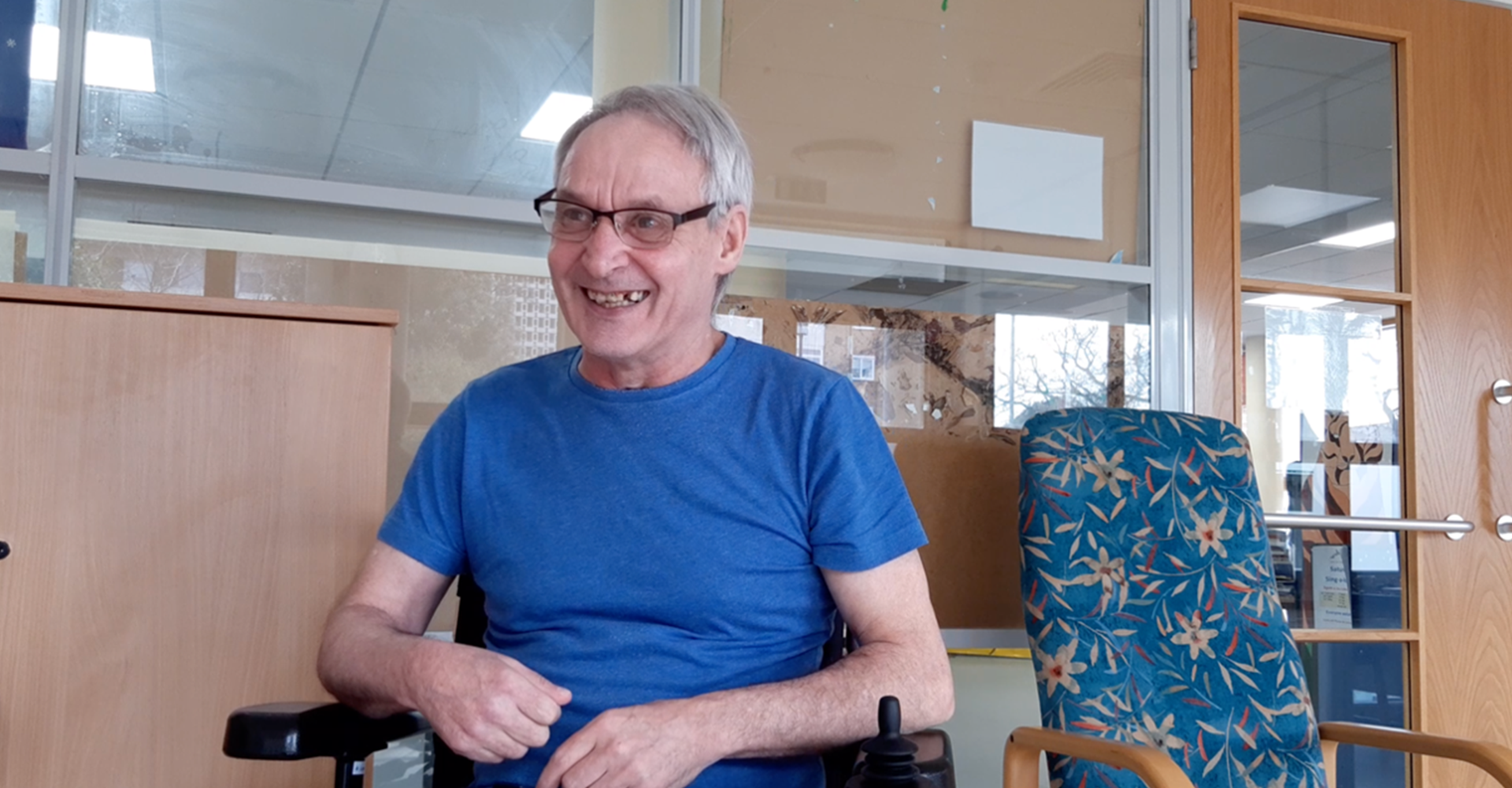 After becoming isolated in his home in Hampshire in 2020, Anthony decided to move to Care for Veterans. Initially, Anthony was reluctant to join group activities and preferred to keep to his own company. With time, encouragement and sessions spent with the physiotherapy, rehabilitation and care teams, Anthony began to make amazing improvements.
Lead Physiotherapist Vilma Gaucyte stated, "When Tony came, he was neglecting his right arm and developing elbow and wrist contractures. It was hard for him to make a sentence due to his speech disorder and limited chances to practice in a supported environment. Tony also presented with poor short-term memory making it very difficult to recall his new routine and instructions provided in therapeutic sessions."
Vilma shared that "Since admission at Care for Veterans, Tony gradually got involved in multiple therapeutic sessions, including physiotherapy. Tony has improved his bed mobility and transfer skills so can perform these functional movements safely and independently. He also has been attending upper limb exercise group sessions to work on his right arm weakness and prevent functional deterioration and pain. Over the years, Tony has significantly improved his speech and other communication skills, so now, we can hold an entire conversation with him. Tony drives an electric wheelchair, and due to adapted skills, he remains independent with most of his daily living activities."
From utilising so many of Care for Veterans' services including physiotherapy, occupational therapy, speech therapy and attending Wellbeing Hub activities, Anthony has been able to regain enough independence and confidence that he has applied for an assisted living placement which will eventually see him discharged. The money granted by the RNRMC will help other residents like Anthony achieve their goals to the maximum of their ability.
"The staff here have been brilliant; I have not got enough praise for them. It's like I'm normal, despite the wheelchair. I have had physiotherapy quite often, about four times a week. Vilma constantly pushes me, and I wouldn't be in this situation now if I hadn't been pushed. I have been here for two years now, and I've developed myself. I wash myself in the morning and everything."

– Anthony
Residents in Care for Veterans' 60-bed facility are aged between 36 and 100 years old. The majority have Acquired Brain Injury (ABI) or a degenerative neurological condition, such as multiple sclerosis, motor neurone disease and Parkinson's. As an independent provider, the charity can fill the gaps often found between healthcare and social services.
Last year, 111 residents benefited from these tailor-made rehabilitation services. Thanks to the support from incredible organisations such as the Royal Navy and Royal Marines Charity, Care for Veterans can continue to offer the high-quality services which our veterans desperately need.
The RNRMC's Director of Relationships and Funding, Mandy Lindley said, "We are very pleased to continue working with Care for Veterans. Over the years, this partnership has ensured that some of our most vulnerable Royal Navy veterans receive the support they need, and we know that these individuals are in safe hands thanks to the excellent work of Care for Veterans."
Chief Executive of Care for Veterans, Andy Neaves stated, "I would like to thank the RNRMC for their extremely generous donation to the veterans' home. Without their continued support, the long-term rehabilitation of our former Royal Navy/ Royal Marine residents would be impossible. This donation offers our maritime veterans the opportunity to achieve the highest possible quality of life, along with a restoration of their personal dignity following their illness or injury. I would like to thank the RNRMC on their behalf".
To find out more about Care for Veterans, click here.