Teens raise money for local veterans
A group of 15-17 year olds from Worthing and the surrounding areas have recently taken part in the National Citizen Service in aid of local charity, Care for Veterans.
The National Citizen Service is a 4 week programme that helps young people build skills for life whilst taking on new challenges and meeting new people.
The group hosted a quiz night to raise money for Care for Veterans. Held at Worthing Leisure Centre at the end of July, the quiz was a great success and the group has raised £370 so far.
Fifteen-year-old, Issy Harris, explained: "We chose Care for Veterans as we felt passionately about helping our veterans with a life outside of conflict, and wanted to help the charity to continue its work towards a better life for the veterans they care for."
"Thank you to everyone who came to the quiz night to support us, and helped us to raise this fantastic amount of money."
If you would like to support the group, you can donate via their Just Giving page at www.justgiving.com/fundraising/quiz-night2018
< Back to News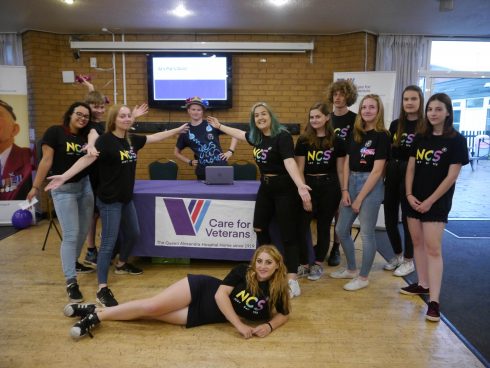 Responsive site designed and developed by
Click to go Madison Web Solutions' website