This November, Care for Veterans is asking runners across the nation to complete an 11k race to raise money for disabled veterans' care.
When it comes to Remembrance Day, many wonder what they can do to give back and honour our armed services. The Race for Remembrance is a brilliant chance to raise vital funds for the support and rehabilitation of our disabled veterans, enabling them to reach their goals, rebuild independence and mobility and maintain the best quality of life possible. 
The race can be tailored to your ability – so for those who are new to running, completing an 11k run might be challenging enough. But, for those more experienced runners, pushing themselves to find a new personal best will be what gives their Race for Remembrance the edge. All runners who complete the race will be awarded a one-of-a-kind medal and certificate to remember their achievements.
Care for Veterans specialises in acquired brain injuries and degenerative neurological conditions. With room to admit up to 60 disabled veterans between the ages of 18 and 100+, Care for Veterans is home to a variety of characters and abilities, many of whom have worked in conflicts and gone above and beyond to protect our freedoms.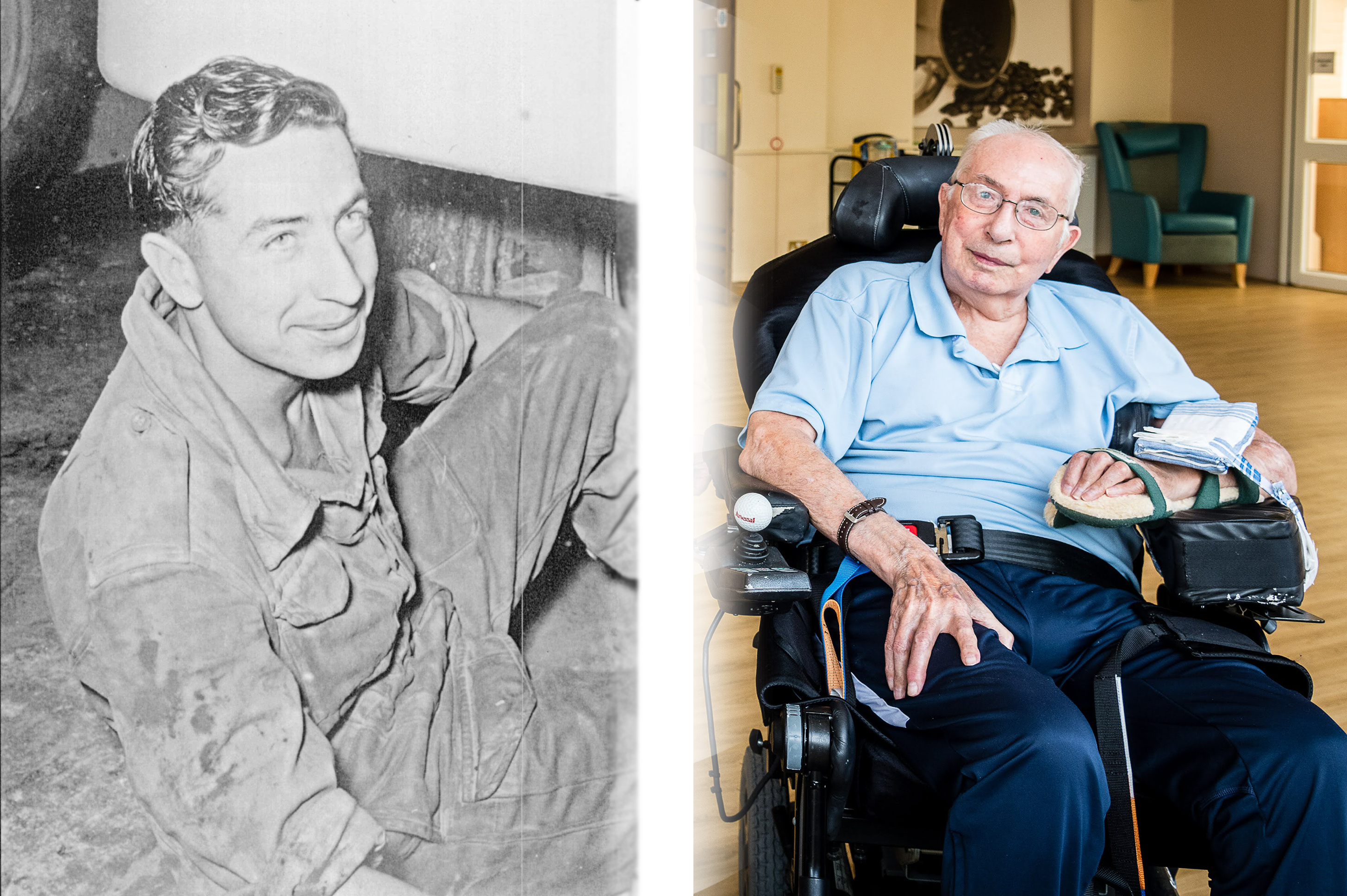 Current resident veteran 89-year-old Vardre Holland served in the Army with REME (Royal Electrical Mechanical Engineers) and was stationed in Libya in 1957 during the Suez Canal Crisis. Vardre said, "In REME, I was a vehicle mechanic stationed initially in Honiton and Taunton, and then I had a year in Libya at the time of the Suez – that's obviously why they were trying to train me to be a mechanic. It was a bit terrifying."
"You're thrust with the Lee-Enfield Rifle and 5 live rounds. It's only after, quite recently, that I found out that the Egyptian enemy had semi-automatic weapons with magazines with 100s of rounds, whilst we had just one single shot."
On what it means to serve, Vardre said, "Serving costs you a lot – it can cost you relationships. We did it for very little money and because we had to. My favourite uncle lost his leg in the first world war. He went on to live in the poppy flats, and he used to make the poppies. One year he made the Queen's wreath, which he was very proud of."
Regarding Remembrance Day, Vardre said, "History is important. I participate in remembrance because I feel that it's important to give something back". Vardre came to live at Care for Veterans in 2015 after suffering from a stroke which caused weakness, stiffness and a lack of control in the left half of his body. 
Funds raised from the Race for Remembrance will help veterans like Vardre continue to access the vital services they need to rebuild their strength and for others, ensure that they maintain as much independence as possible. 
Christine, who is organising the Race for Remembrance, said "this is a wonderful opportunity for runners all over the world to support Care for Veterans in a unique virtual race."
"All those who participate, whether they go solo or take part in a group, will be changing lives. Our veterans have given so much for us, this is a chance to give something back".
To sign up for the Race for Remembrance, go to www.careforveterans.org.uk/race-for-remembrance-2022 or call 01903 218444.
< Back to News