Worthing charity to feature on new gardening TV show
Worthing-based charity, Care for Veterans, will appear in a new gardening programme on Channel 5 next week. 'The Great Gardening Challenge', presented by Nicki Chapman and Diarmuid Gavin, filmed an episode of the new show at Care for Veterans last year.
Care for Veterans' Head of Fundraising and Marketing explains, "The production company contacted us about the programme they were making and said they'd like to feature us. We had a large patch of grass in our gardens that was perfect for what they wanted; it was a completely blank canvas and not used by anyone. The gardeners and crew transformed the patch over three days into two beautiful gardens for our veterans and their families to enjoy; I won't say too much as I don't want to spoil the programme! You'll have to watch to see how it turned out and which garden designer won the challenge. We love the results and would never have been able to afford to do anything like this ourselves, so we're very grateful to Channel 5 and the lovely new gardens will give many years of pleasure to our veterans."
The charity, which celebrates its centenary this year, must raise over £1.9 million every year to maintain its nursing and rehabilitation services for ex-Servicemen and women.
Care for Veterans will feature in episode three of 'The Great Gardening Challenge', which will be shown on Channel 5 on Tuesday 16 July at 8pm.
< Back to News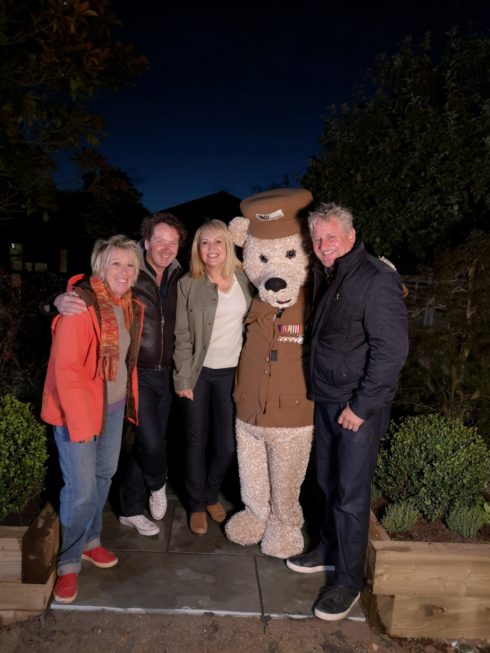 Responsive site designed and developed by
Click to go Madison Web Solutions' website