Read about ten of the veterans we have helped:
For over 100 years, Care for Veterans been privileged to look after so many deserving ex-service personnel. We receive no regular Government funding, and it is your support that makes the high standard of care and in-house services we provide possible.
You support will help provide vital services for those who have served and their immediate families.
---
Steve – Ex-British Army – Warrant Officer, Royal Engineers
Ex-Royal Engineer and current resident, Steve, wanted to follow in his father's footsteps and be a soldier, joining the Army at 17 years old. His first posting abroad was to Kosovo as part of the peacekeeping force. During his time in the Army, Steve completed four tours of duty in Afghanistan at Kabul and Camp Bastion and was also posted to Sierra Leone to drill water boreholes to provide clean drinking water to combat the Ebola virus.
Steve came to live at Care for Veterans after a near-fatal motorcycle accident left him with a severe brain injury. Aged just 39, he was suddenly unable to walk and using a wheelchair. After three years in different hospitals and rehabilitation centres, Steve arrived at Care for Veterans in December 2018. The high standard of care and rehabilitation Steve receives at Care for Veterans is helping him to achieve his goals and make good progress with his recovery. His determination is a true inspiration to everyone who meets him.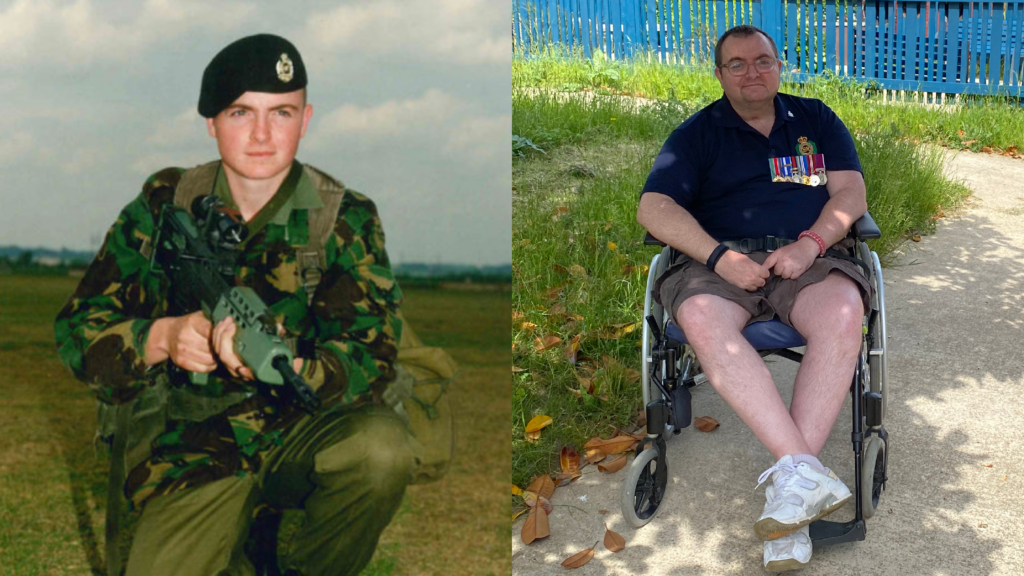 ---
Len – Ex-Royal Army Service Corps – Despatch Rider during World War II
World War II veteran and current resident, Len, grew up in the Elephant and Castle area of London. In 1943, he joined the Royal Army Service Corps as a despatch rider, he was aged 20. Len married his wife in June 1944 and four days later, he was posted to Normandy as part of the Normandy Landings, arriving on June 14, eight days into the operation. Len was in Normandy until end of the invasion, then went to the Netherlands via Brussels. From there, he was posted in Germany, and was there when the war ended.
Len came to Care for Veterans in December 2018 following several falls at home. Our physiotherapists have been working with Len on his ankle strength, overall endurance and also his balance. In 2020, Len took part in an epic cycling challenge to raise funds for Care for Veterans, recreating the 104-mile distance of the original D-Day journey between Portsmouth and Gold Beach on a static bike.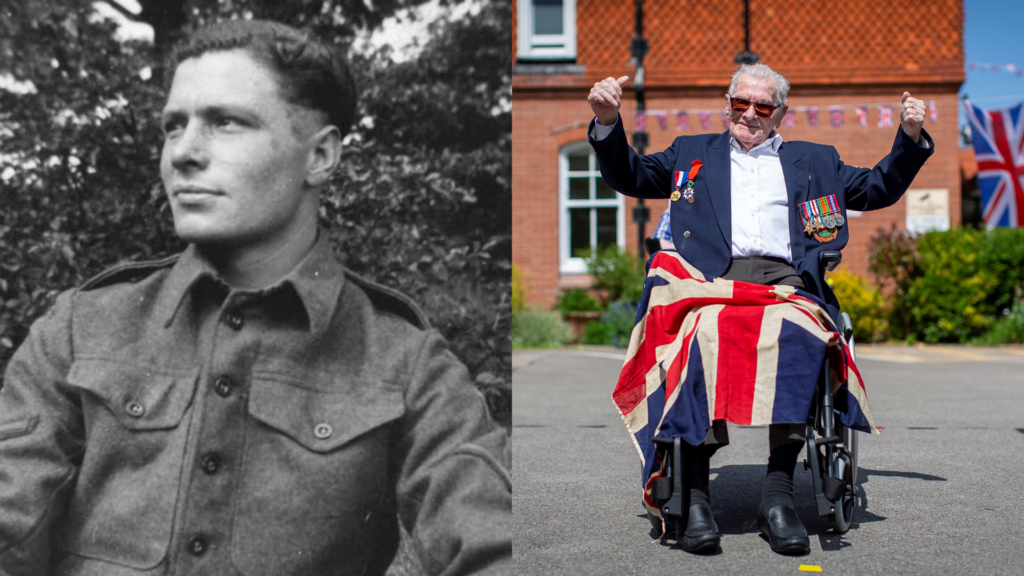 ---
Nathan – ex-British Army – the 1st Battalion, the Green Howards
At the age of 16, Nathan joined the Army as an Infantry Soldier, joining the 1st Battalion, the Green Howards. During this time, he served throughout the world, working with the Intelligence section. After 16 years, Nathan left the Army and started a career in teaching Design and Media.
Nathan came to live at Care for Veterans in 2010, after a brain haemorrhage left him registered disabled. He was also diagnosed with Post-Traumatic Stress Disorder (PTSD). While at Care for Veterans, Nathan overcame many challenges, such as learning to walk again independently and managing regular and debilitating fits which have now become less frequent, and re-learning old skills such as photography and painting.
We are thrilled to say that Nathan achieved his ultimate goal of community living, employment and living an active life, without fear or anxiety. He returned to his family, getting married in 2020 and now teaches Design Technology at a private school in Newcastle.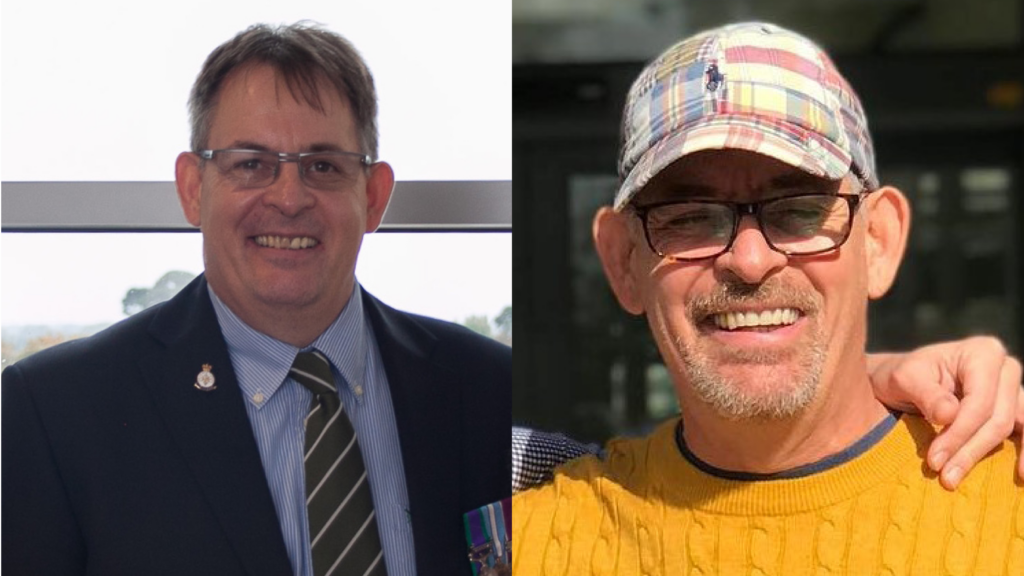 ---
Ray – ex-Royal Navy Gunnery Instructor, Deep-Sea Diver and Chief Petty Officer
Current resident, Ray had signed up to the Royal Navy when he was 17 years old. Ray was a Gunnery Instructor and Deep-Sea Diver and was Chief Petty Officer by the time he was discharged from the Navy in 1980. Ray met his wife, Judith, in Plymouth, where he was stationed at the time.
Sadly, while serving as a Deep-Sea Diver, Ray was involved in an accident. He spent six minutes trapped underwater with limited oxygen and by the time his rescuers managed to get to him the lack of oxygen had caused a brain injury. This has injury has left Ray with minimal movement in his limbs; he is unable to walk and cannot talk properly.
Ray needs specialist care and rehabilitation and fortunately his family found out about Care for Veterans. They knew that it was the perfect place for Ray to be, as he would be around other veterans. Ray has regular physiotherapy sessions to help maintain his mobility, and really enjoys participating in the wide range of social and recreational activities held in the Wellbeing Hub. Care for Veterans is close to the beach, so he also gets to see the sea a lot.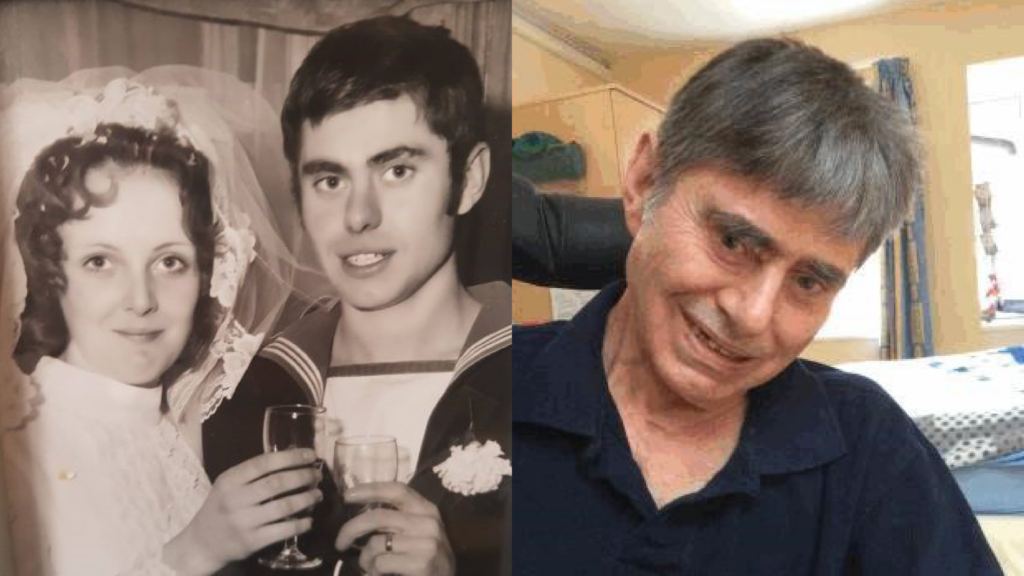 ---
Anthony Lowry – ex-Royal Navy Steward
Current resident, Anthony was a Steward in the Royal Navy for 20 years. He served in the Gulf War, receiving a medal. In 2018, a stroke left him with weakness in his right side and aphasia, a condition that causes difficulty with communication and language. He also has a below-the-knee amputation on his right leg. Anthony came to live at Care for Veterans during the first Covid lockdown in 2020 after becoming isolated at his home in Havant, Hampshire.
Initially, Anthony felt uncomfortable taking part in group sessions and wanted to keep to himself. However, after getting involved in activities in the Wellbeing Hub and starting physiotherapy sessions, he has increased his mobility and has also been able to work on speech difficulties caused by his aphasia. Since arriving, he has made a dramatic improvement.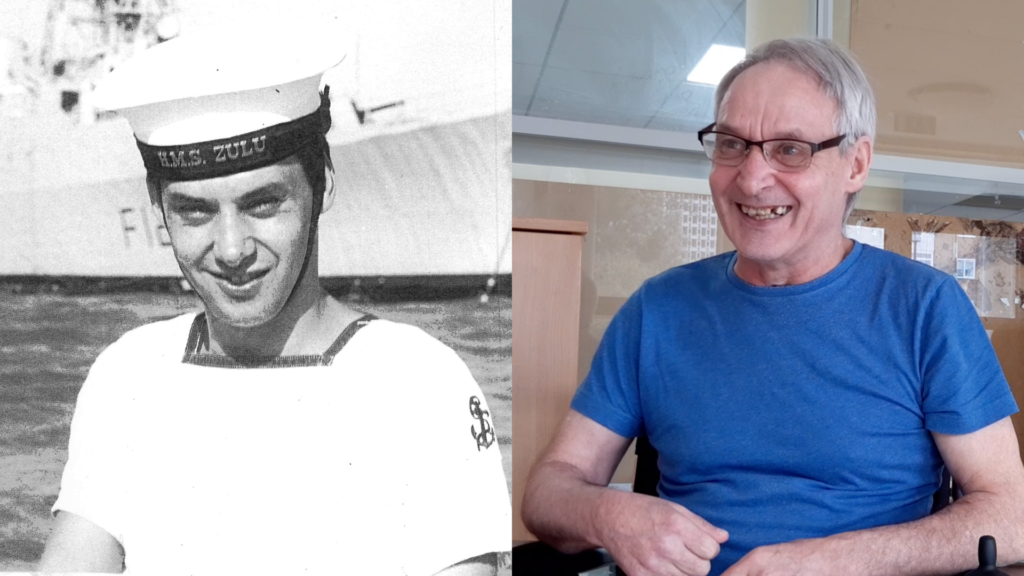 ---
Joseph John Davies VC (RIP) – ex-British Army – Royal Welsh Fusiliers during the First World War
A past resident of Care for Veterans (1974-1975), Joseph John Davies VC (28 April 1889 – 16 February 1976) was a British recipient of the Victoria Cross, the highest and most prestigious award for gallantry in the face of the enemy that can be awarded to British and Commonwealth forces.
Davies was 27 years old, and a corporal in the 10th Battalion, Royal Welsh Fusiliers, British Army during the First World War when the following deed took place for which he was awarded the VC. On 20 July 1916 at Delville Wood, France, prior to an attack on the enemy, Corporal Davies and eight men became separated from the rest of the company. When the enemy delivered their second counterattack, the party was completely surrounded, but Corporal Davies got his men into a shell hole and by throwing bombs and opening rapid fire he succeeded in routing the attackers, and even followed and bayoneted them in their retreat.[1]
He later achieved the rank of staff-sergeant. After demobilisation from the Regular Army he joined the 1st Battalion, The Herefordshire Regiment, Territorial Army until the mid 1920s.
His Victoria Cross is displayed at the Royal Welch Fusiliers Museum in Caernarfon Castle, Gwynedd, Wales.
Read more about Joseph John Davies VC (vconline.org.uk)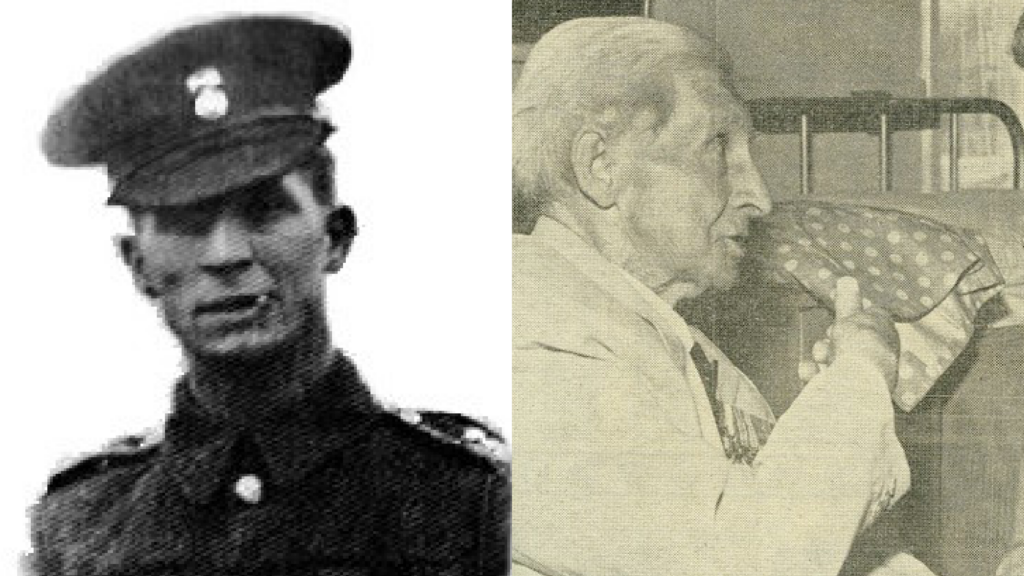 ---
Dr Matthews – ex-Royal Navy psychiatrist (RIP)
Former Royal Navy psychiatrist, Dr Matthews, came to live at Care for Veterans in April 2010. He had been living with Parkinson's disease and his illness was making him weak and he was unable to walk as well as he used to.
Dr Matthews joined the Royal Navy in 1965 where he began his medical training. He was based at the Royal Victoria Hospital on the coast, near Southampton. Its purpose was to train army nurses and doctors, and to treat military patients. Following his time in the Royal Navy, Dr Matthews continued his career in psychiatry.
Care for Veterans was recommended to Dr Matthews when his condition had worsened, and he needed additional support.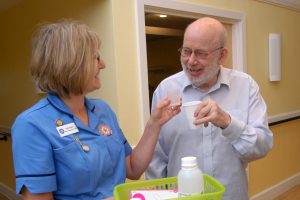 ---
Vardre Holland – Royal Electrical and Mechanical Engineers (REME)
Current resident, Vardre, was called up to the Army for his national service in 1957. He had spent five years completing an apprenticeship as a mechanical engineer, so was drafted into the Royal Electrical and Mechanical Engineers (REME). Vadre did his basic Army training at Honiton in Devon and then went to Arborfield in Berkshire.
After 2 years, he returned to Welwyn Garden City and decided that mechanical engineering wasn't for him. He re-trained to become a cost and management accountant. He married and had two daughters. He now has four grandchildren.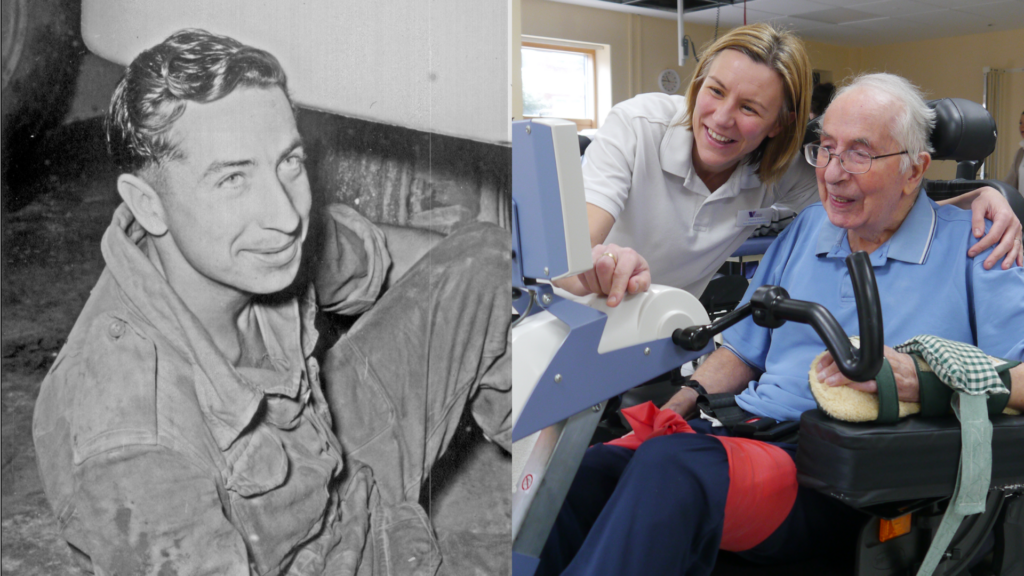 ---
Doug Waghorn – ex-RAF Flight Engineer and Air Gunner
Current resident, Doug, is a former Flight Engineer and Air Gunner. He was called up to the RAF a year or so after marrying his wife, Brenda, in 1951 at the age of 20.
Doug was drafted just as the Korean War was ending, so most British troops were coming home when he joined. He took part in training exercises, flying in Sunderland and Shackleton aircrafts. After two years' service, Doug returned home and continued his manufacturing work, and became a very successful factory owner.
Doug came to live with at Care for Veterans following a stroke. He makes full use of the in-house physiotherapy available to help him progress with his recovery.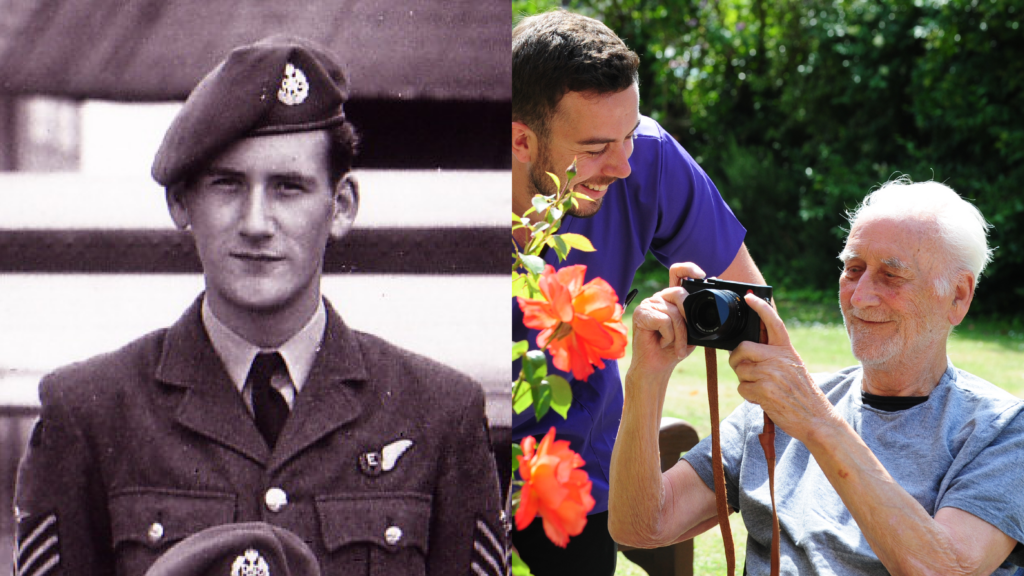 ---
John – Ex-Royal Air Force – Engineer
John joined the RAF in 1951. He was called up for his national service during the Cold War and served as an engineer on a Washington Bomber B-29 in RAF Watton in Norfolk. He was just married and found it hard leaving his newlywed wife, as he wasn't allowed home that often. He recalls some very hairy moments, including the time when an engine caught fire. John served for three years, and his missions involved flying very near Russia to test to see if they could by picked up on radar systems.
In October 2020, health concerns led him to a decision to come to live at Care for Veterans. He enjoys the physiotherapy and most afternoons he gets involved in activities in on offer in the Wellbeing Hub.
"It was a bit scary at times. One time we lost an engine and had to loop back to do an emergency landing just outside Bagdad in Iraq. I was the engineer onboard, and I had to repair the engine. When I think back to looking out of the window and seeing an engine on fire over territory which is not very safe, I think 'crumbs'!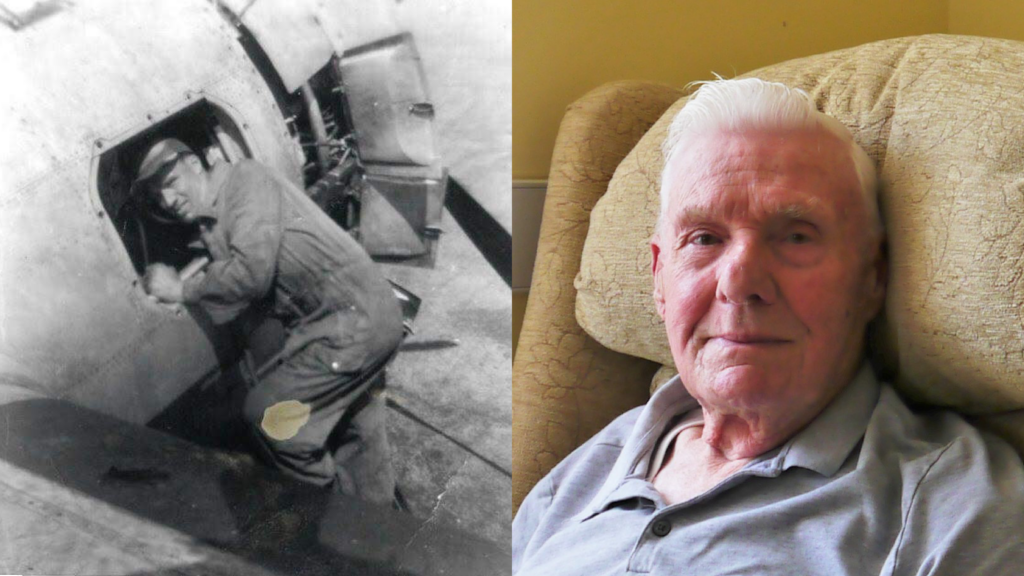 < Back to News